Moss is one of the foundational pillars of a vibrant terrarium.
Seriously, if you want to build a beautiful living landscape (like the lush world of Avatar's Pandora), then you need to be using moss in your project.
This versatile plant is the organic mortar that holds a scene together and the verdant flair that makes it pop!
But not all mosses are suitable for terrariums, and knowing how/where to use them is crucial.
So, in this guide, I'll take you through the best types of terrarium moss (based on extensive testing) and show you how to use them for maximum visual effect.
Ready to find out how to grow moss like a boss?
Let's go!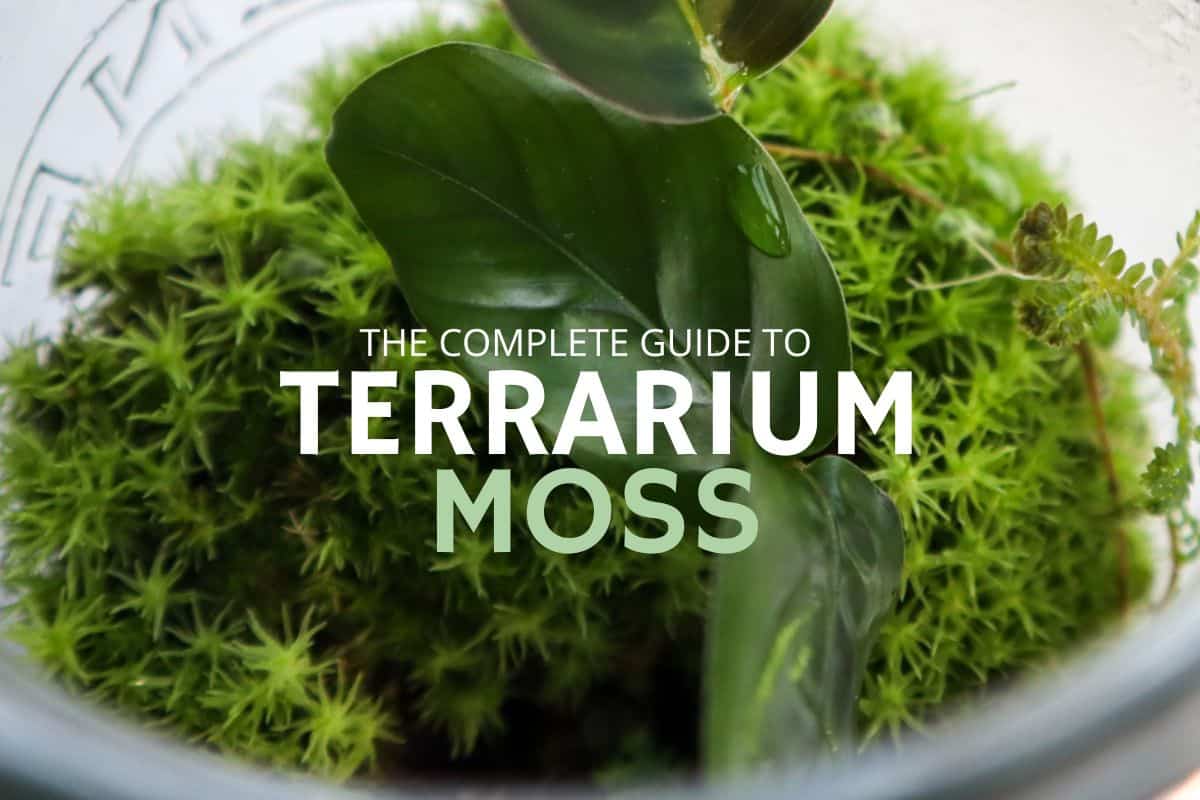 This page may contain affiliate links that allow us to make a small commission (at no further cost to yourself). 💚 Thank you for helping to support the tribe!
Key Types of Terrarium Moss
There are literally thousands of moss species in the world.
From the beautifully soft Feather Mosses to the weird spiky Star Mosses, there's something for every taste and project. Each brings a different visual flavor and can be used to perform a different role in a naturalistic terrarium setup.
So what kind of moss do you use in a terrarium?
Well, any kind that can thrive in the warm and humid conditions of a terrarium is a candidate…. and that's potentially a lot.
That's why I have a few handy ways to narrow down the list.
Growth patterns (e.g., clumps or sheets).
Environmental suitability (e.g., tropical or temperate).
Planting type (e.g., terrestrial or epiphytic).
Next, I'll take you through these types of terrarium moss so you know what to look out for and how to use them.
Growth Patterns
Moss is often characterized by two types of growth patterns: Acrocarpous and Pleurocarpous.
(Don't worry, the names aren't so important once you know how to tell them apart).
Acrocarpous grows in clumps. These little grassy mounds add lots of shape and texture, so they're particularly good at creating a dynamic landscape (think rolling hills or grassy hummocks).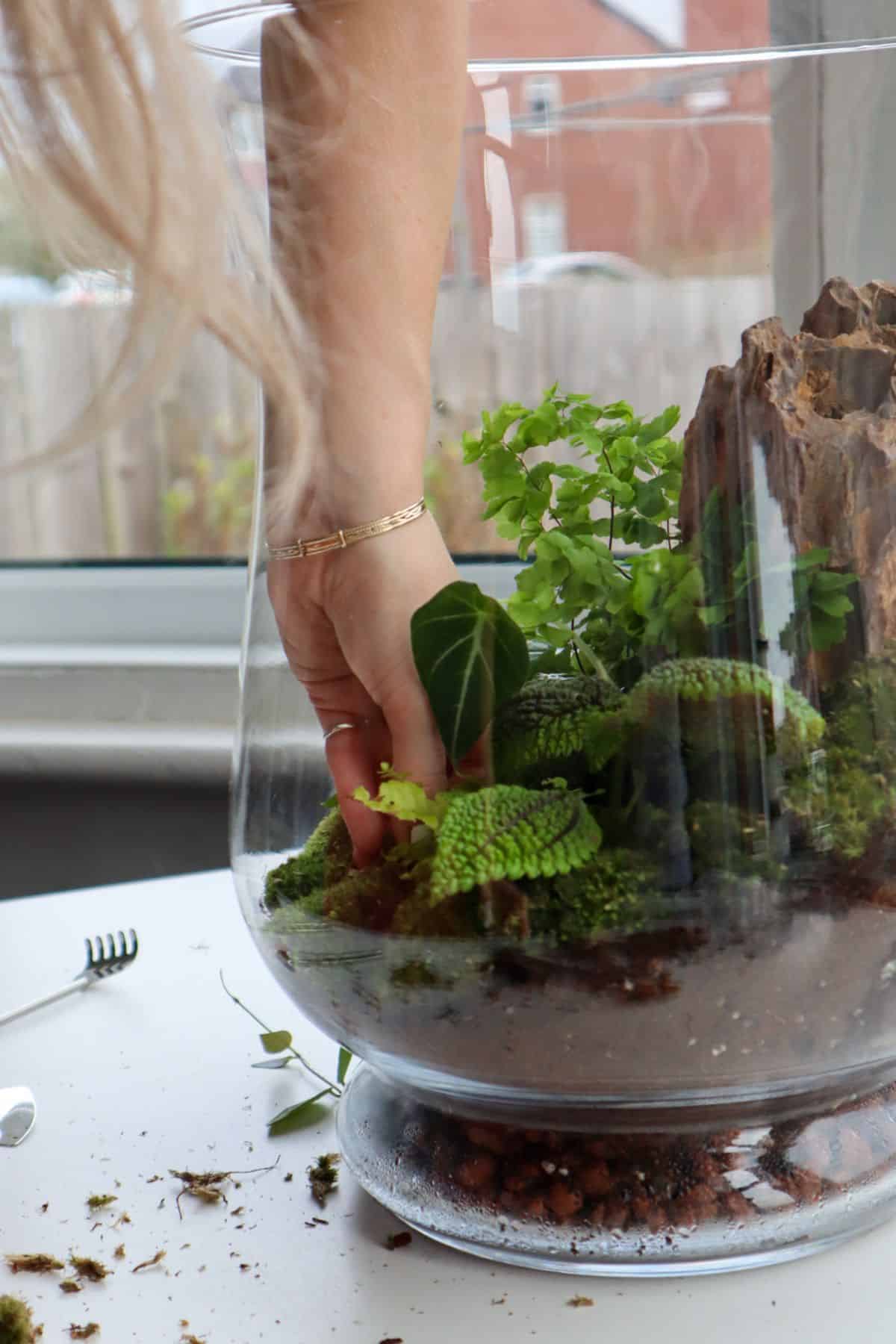 This can make a huge difference, as a flat-looking terrarium can easily look unnatural.
Clumpy mosses also hold together well – and tend to remain quite compact – so you can quite literally sculpt a landscape by tearing off appropriately sized chunks and putting them together like a jigsaw.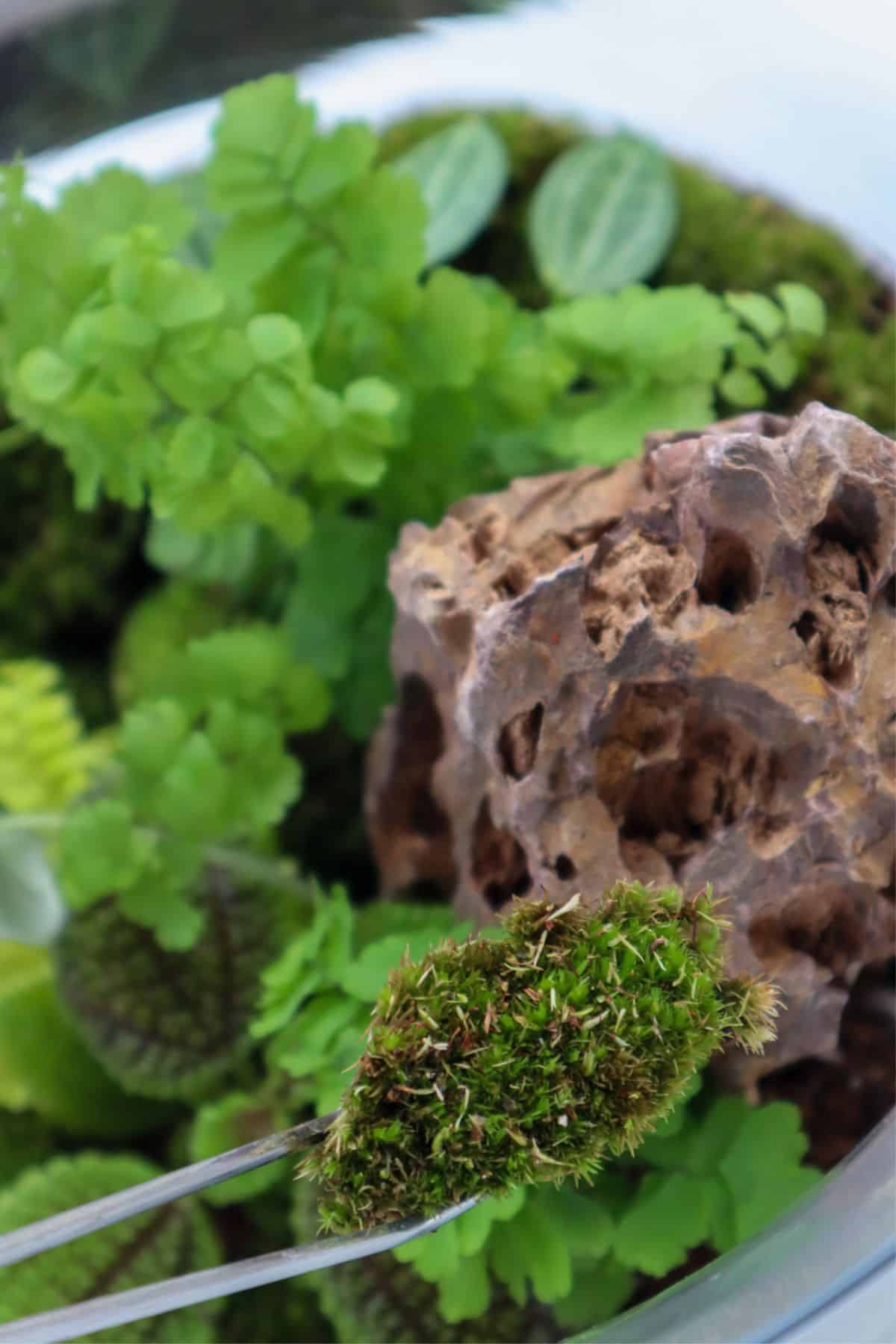 Alternatively, Pleurocarpous moss grows in sheets. Otherwise known simply as Sheet Moss, these are best for covering an area with a natural moss carpet.
They're great for covering the soil layer and giving that important natural woodland look.
Some mosses can even look like larger plants or tiny trees (e.g., Fern Moss) and can be used to add a sense of scale.
Environmental Suitability
Like any other plant, different types of moss will be suited to different environments.
For tropical closed terrariums, we're typically looking for those that like it warmer and wetter – but moss is ever the adaptable plant! You'd be surprised what species might work.
Tropical mosses seem like the natural fit – and that's often correct – but several of my favorite terrarium mosses are actually temperate species (more on where to find those later).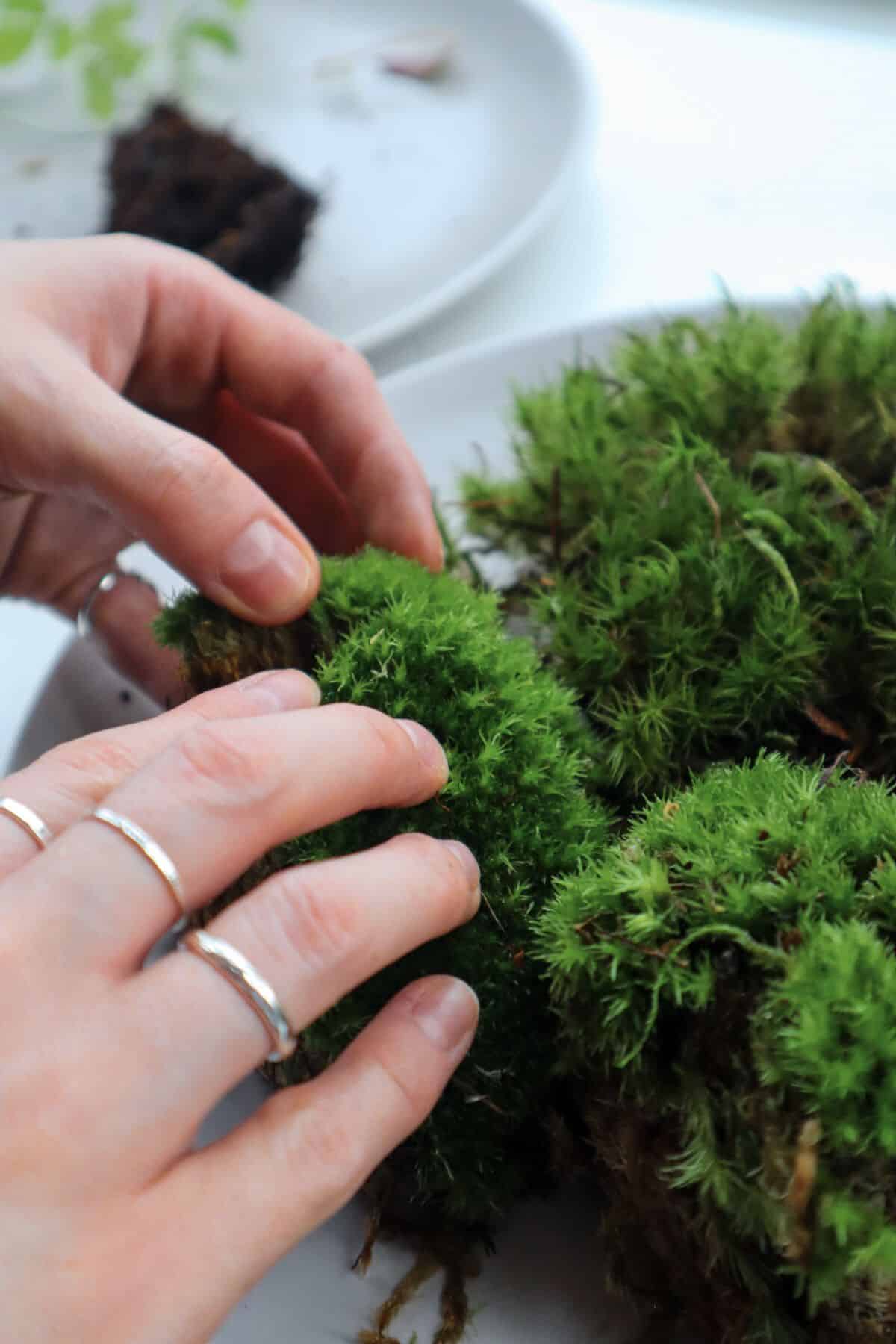 All that to say that environmental suitability is definitely the most flexible category, so feel free to try moss from different climates to see if they can adapt.
But if you want a reliable option, there are a variety of tried-and-tested moss species to choose from.
Planting Type
Finally, we have how the moss likes to be planted.
Just like in nature, moss grows anywhere and everywhere.
Naturally, lots of moss likes to grow on top of soil/substrate. These are your terrestrial mosses, and they can loosely attach using some little root-like structures called rhizoids.
But moss loves to grow on hard surfaces like rocks, logs, and trees too. These are called epiphytic mosses, and they open up a world of terrarium planting opportunities.
Attach it to your hardscape branches to bring the upper areas to life!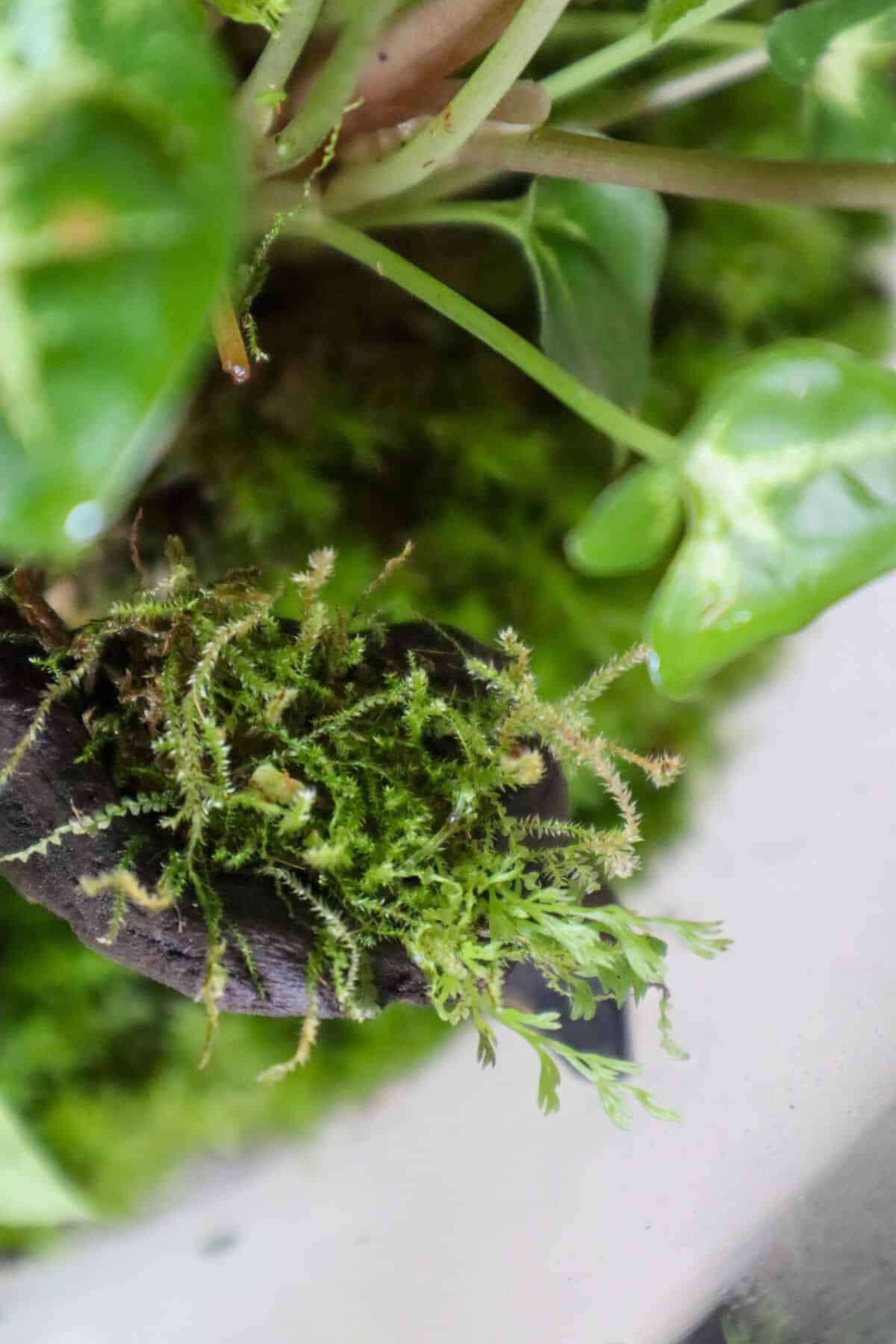 What is the Best Moss for Terrariums?
There are a lot of good contenders here.
Your ideal moss is going to depend on the particulars of your terrarium, but that doesn't mean you have to whittle down the 12,000-strong list to make your shortlist.
I've done that for you…
Clumpy Mosses (Acrocarpous)
Cushion Moss/Bun Moss (Leucobryum glaucum) are wonderful compact mounds of moss that I absolutely love to work with! It's so much fun to sculpt and display, and it truly thrives in closed terrarium conditions – See on Etsy
Mood Moss (Dicranum scoparium) is another popular option for terrariums. It grows in dense clumps, but it has lush, wavy leaves that look like windswept grasslands – See on Etsy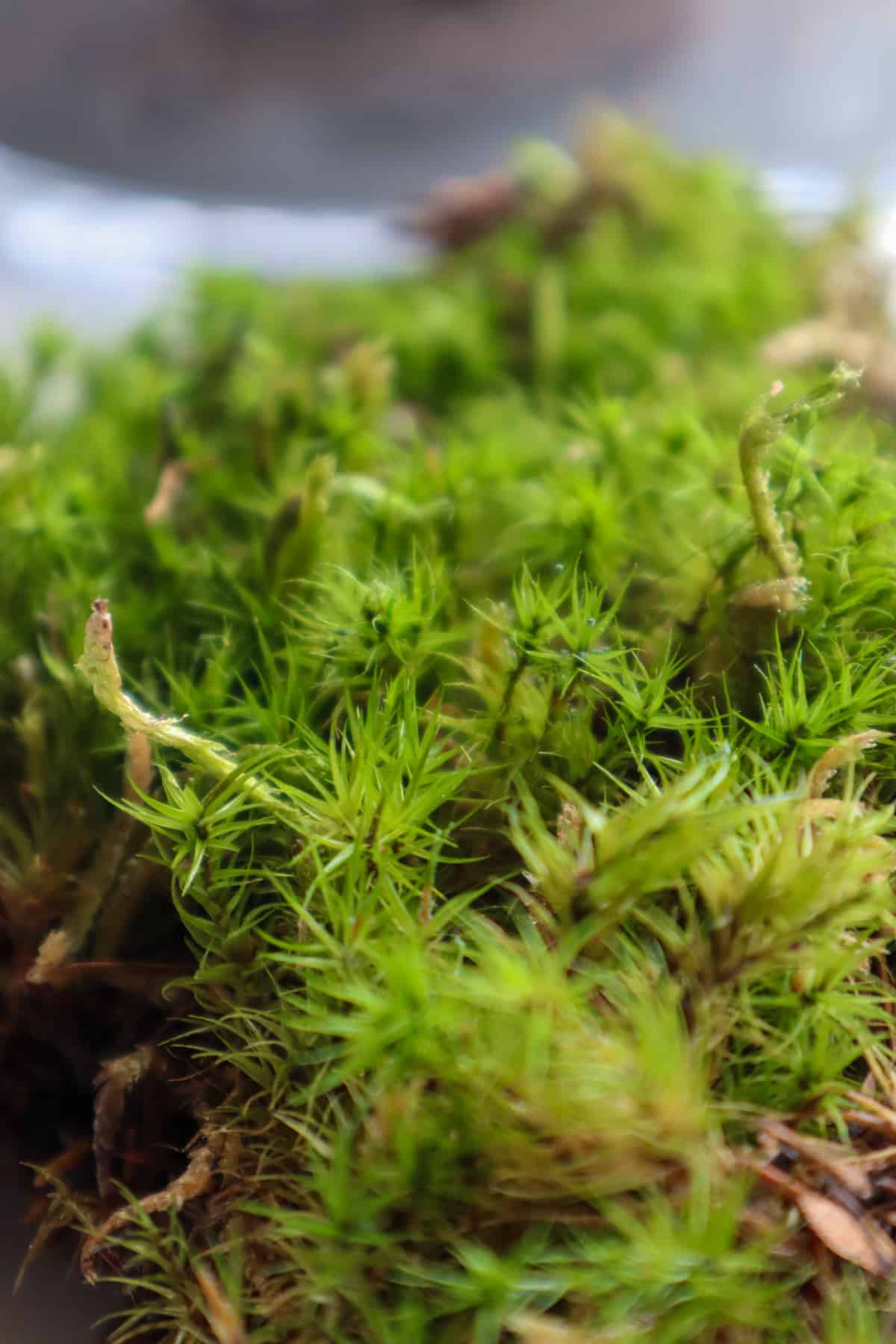 Carpeting Mosses (Pleurocarpous)
Sheet Moss (Hypnum curvifolium), as the name implies, likes to grow wide and cover areas like a sheet. It's a relatively low-growing tropical moss, and it's probably the most popular/readily available carpeting moss used in terrariums – See on Etsy
Other Mosses
Sphagnum Moss doesn't quite fit into the list above, but it's a mainstay in modern terrariums (see why in our sphagnum moss guide). Commonly used to grow other terrarium plants and mosses on top of, it's a versatile moss, to say the least – See on Etsy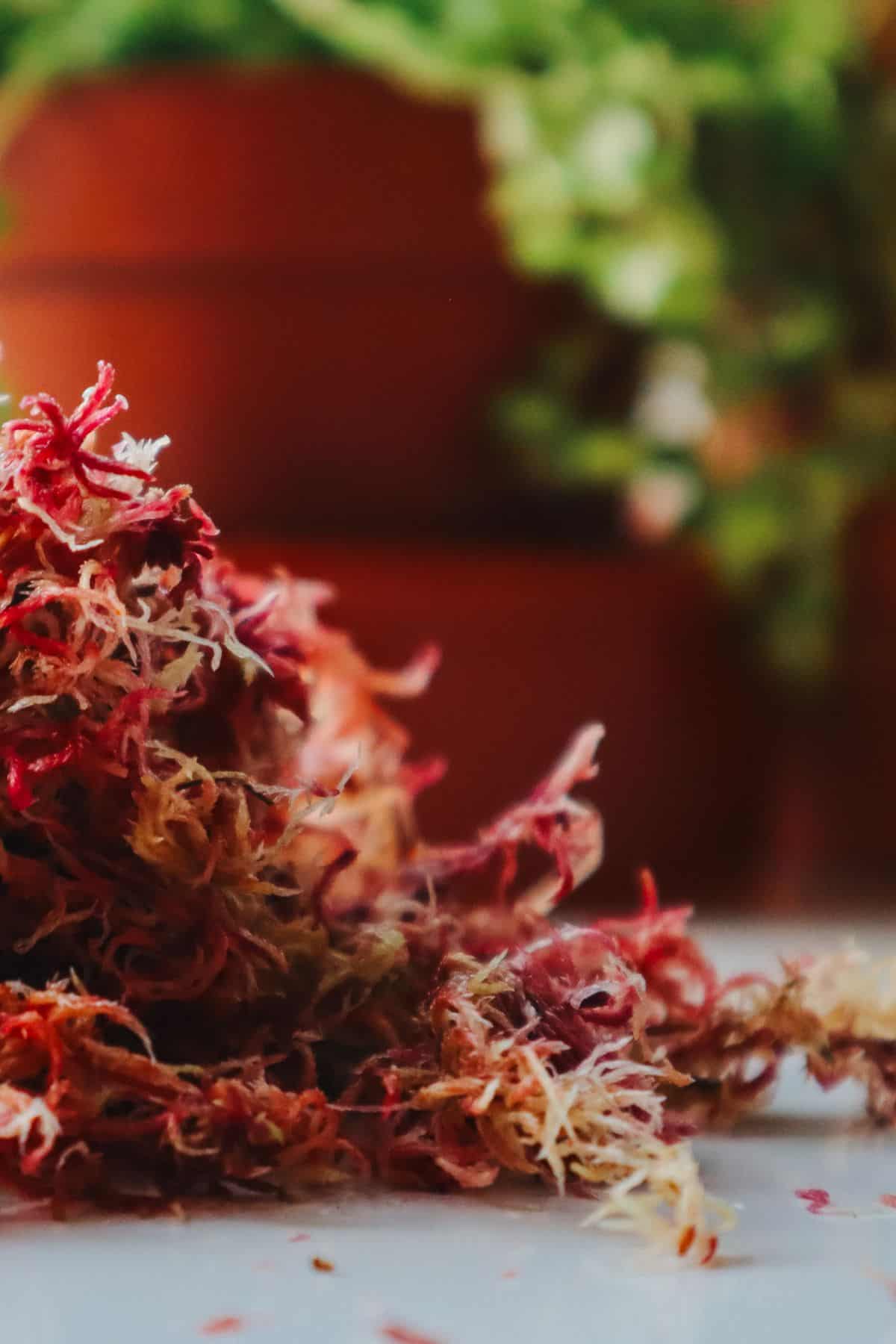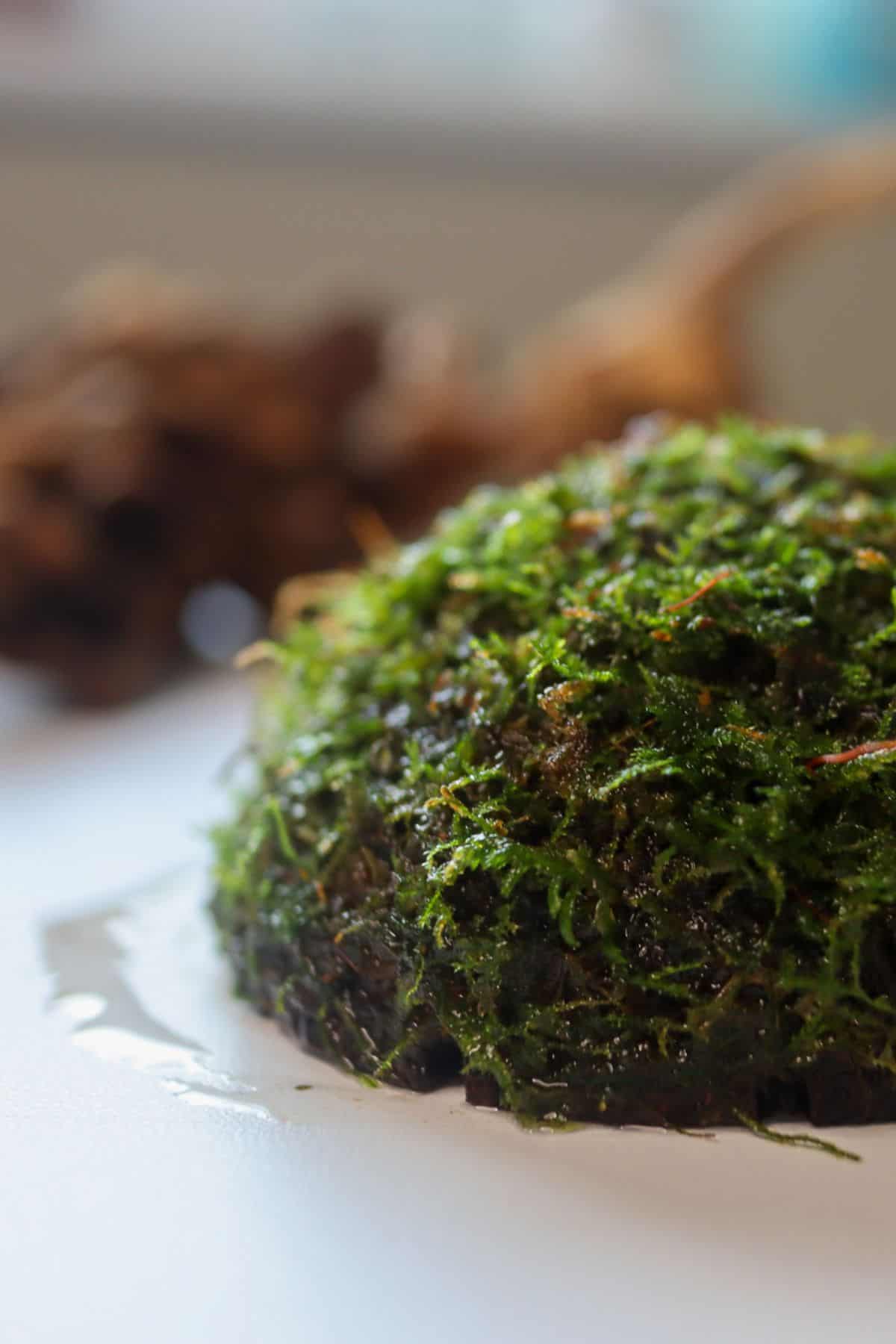 Moss can be surprisingly hardy stuff, so feel free to experiment with different types.
I'm certain many of the 11,994 other mosses would be great for a terrarium.
Check out our Terrarium Plants Index to browse more great mosses, or see our Essential Guide to Tropical Terrariums for the full breakdown of how to choose and use moss in a project.
Where to Find Terrarium Moss for Sale
So you've decided which types of moss you want for your terrarium. Now you need to get some.
I've tried a variety of sources over the years with very different results. There's nothing worse than a bag of brown sludge arriving in the post…
Here's where to buy moss for terrariums.
Etsy

has a wide variety of live moss for sale

(this is my go-to option).
Amazon stocks some varieties from well-known brands. Though the frog moss, sphagnum moss, and reptile moss tend to come preserved or dried, so it's best to check.
Aquarium stores (e.g., Buceplant) stock a variety of semi-aquatic species that can be used in terrariums too.
👉 See our Live Moss Buying Guide for more help.
How to Make a Moss Terrarium
Moss is the most versatile terrarium plant, and there are endless ways to use it.
These rootless wonders can be used as a natural landscape/gap filler in a wider tropical terrarium scene, or you can go all-in on moss and create a pure moss terrarium (otherwise known as a mossarium).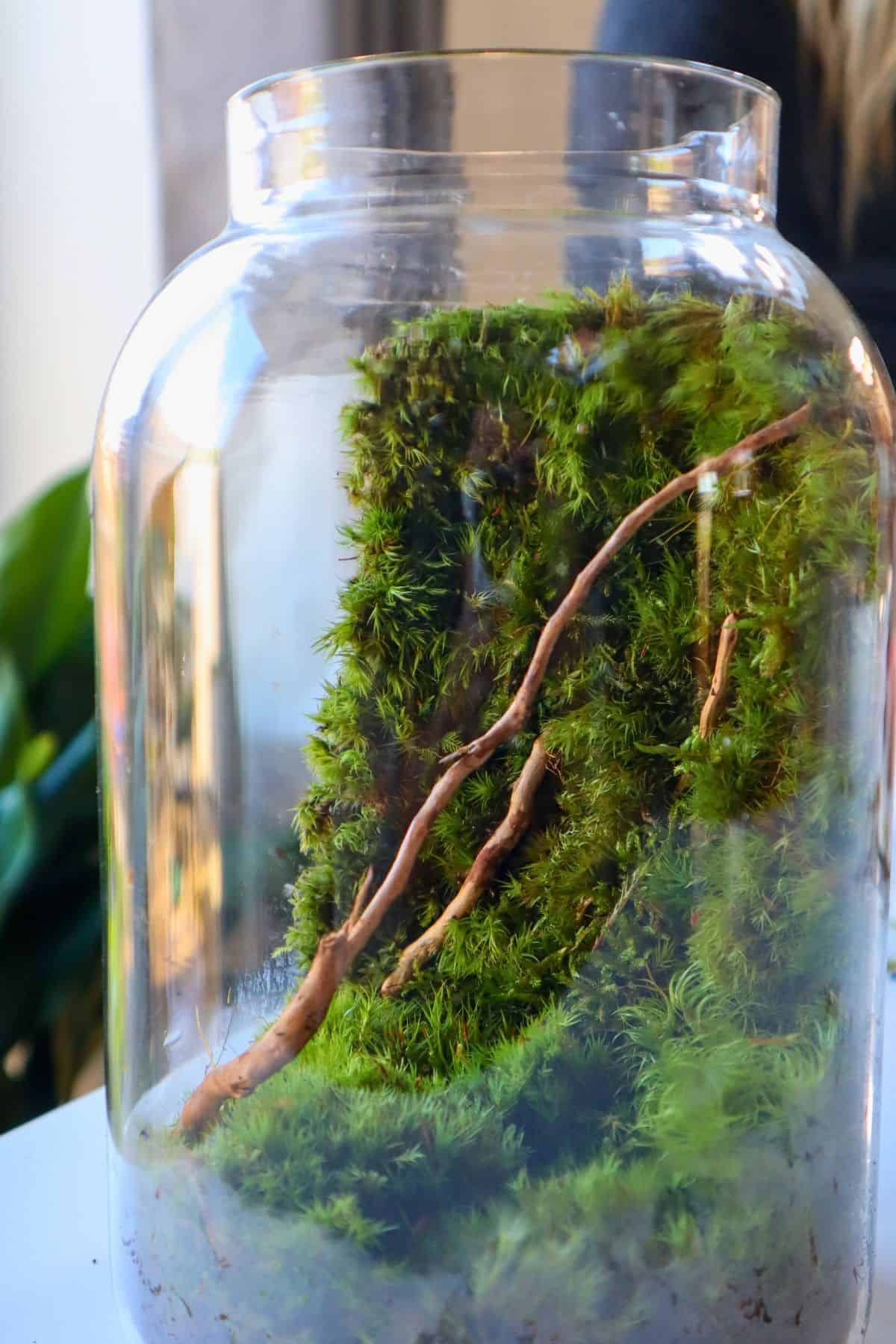 You only need a small amount of substrate, so it's easy to explore shallow containers (or you can make use of panels to create a moss wall!).
Either way, there are a few key principles to apply to any new project ideas.
Cleaning moss before use is important. I just give it a soak in some clean water; it'll remove any debris and hydrate the moss nicely. Win-win.
Clumpy mosses tend to stay compact, so you'll need to sculpt your own landscape. Meanwhile, sheet mosses can be torn up and placed evenly around a terrarium (they'll grow out in every direction and eventually join up!).
If you want to get extra creative with moss positioning, you can use superglue (don't worry, it's genuinely safe for plants) or tie it with a fishing line to attach moss to your terrarium elements. 
After adding moss to a terrarium, the first 3 to 4 weeks are a critical acclimatization period. During this time, it's important to make sure any moss is kept hydrated throughout to give it the best chance to adapt successfully.
👉 Here's our step-by-step guide to How to Make a Moss Terrarium.
What's Your Favorite Terrarium Moss?
What's your terrarium moss of choice?
If you use any types not listed in this article, I'd love to hear them in the comments below!