Etsy can be an absolute goldmine of tropical terrarium variety.
With so many sellers on the platform, we're able to access a great diversity of plants from a single marketplace.
Plus, the fact that many of these shops specialize in one type or another really helps to ensure we're getting the best quality possible!
In no particular order, here's a collection of US-based plant shops that are worth checking out for your next terrarium plant haul.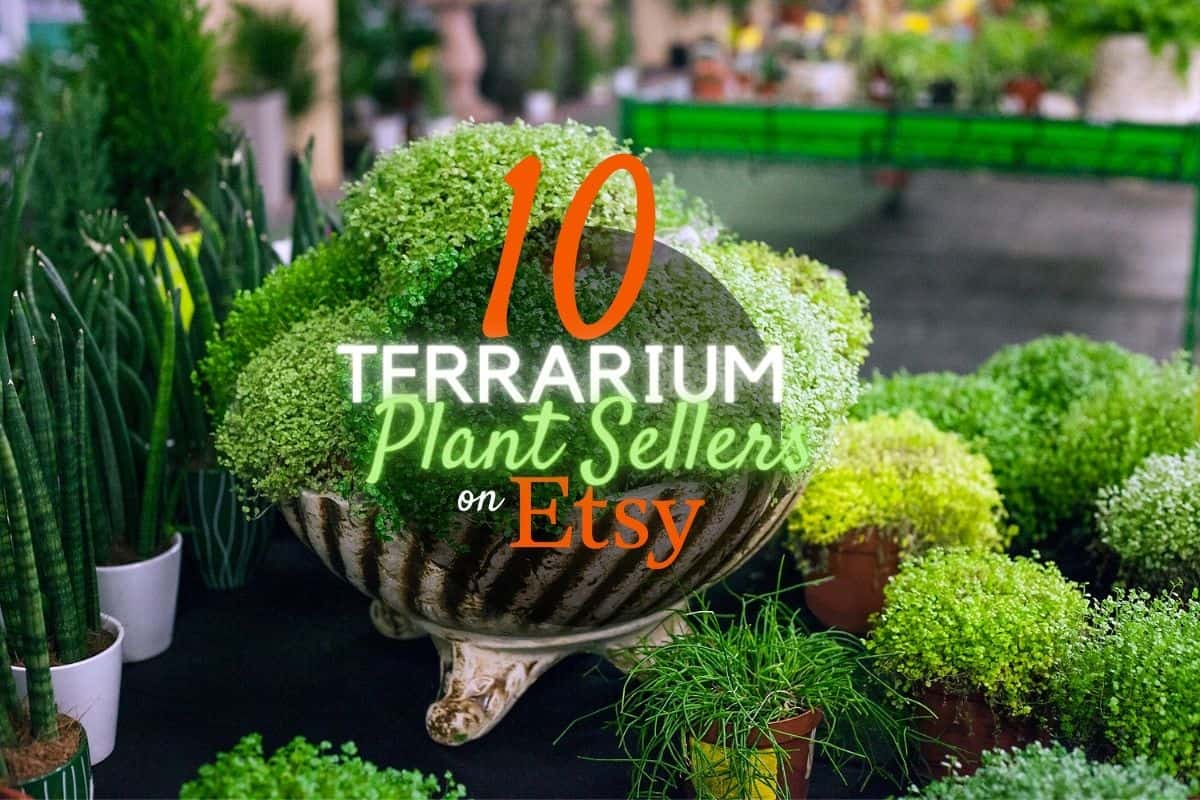 This page may contain affiliate links that allow us to make a small commission (at no further cost to yourself). 💚 Thank you for helping to support the tribe!
Where to Buy Terrarium Plants Online
With well over 300 plants, California Tropicals offers a fantastic range of tropical terrarium plants. There's a varying degree of plant sizes so you'll have to apply a critical eye to see what's suitable for smaller containers.
I've spotted a wide variety of Calathea, Bromeliad, and Aglaonema to name but a few!
This gorgeous Black Jewel Orchid (presumably L. discolor 'Nigrescens' but it's not specified) really caught my eye.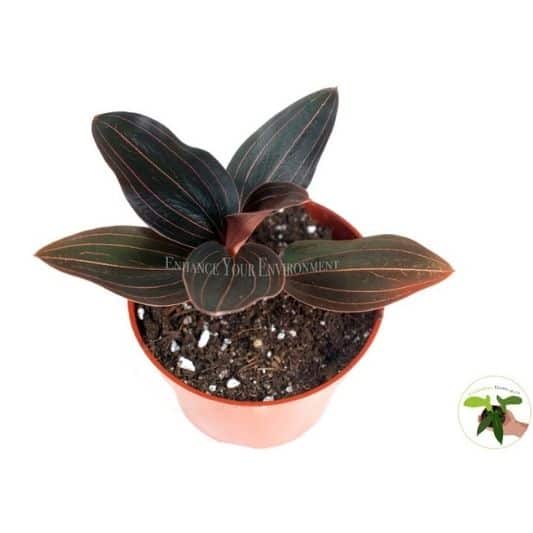 With a range of just over 50 plants, The Other Side Nursery is a smaller Etsy seller but they're almost entirely suitable for terrariums.
The variety of Begonia are the real stars of the show here but there's some lovely Syngonium and other vining species too. Here's a beautifully delicate Begonia foliosa that would look great in any terrarium.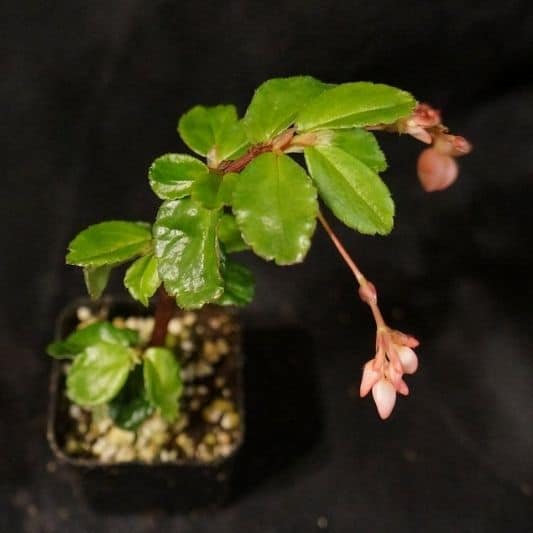 Hirts Gardens is a large plant seller based out of Ohio, offering over 600 plants. But, conveniently for us they have a designated terrarium plant section with over 50 plants pre-filtered for us.
There seems to be a big focus on smaller trailing plant species like Pilea and Selaginella, but it's their Terrarium Plant Packs that interest me the most. With 8 plants (and very different ones at that) you've got a fantastic base to start from.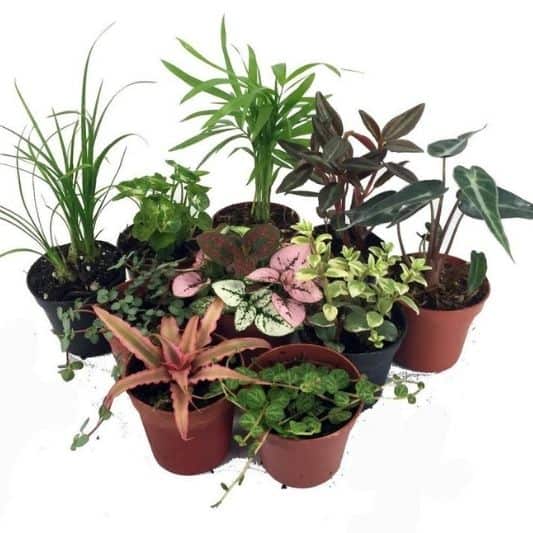 Bloomify Tech has a fascinating range of tiny terrariums, but it also sells a range of miniature epiphytic orchids that are an excellent fit for terrariums.
They come in sphagnum moss that's mounted to a wooden board, so these can be easily transplanted to a terrarium background or hardscape.
I particularly like the Bulbophyllum electrinum.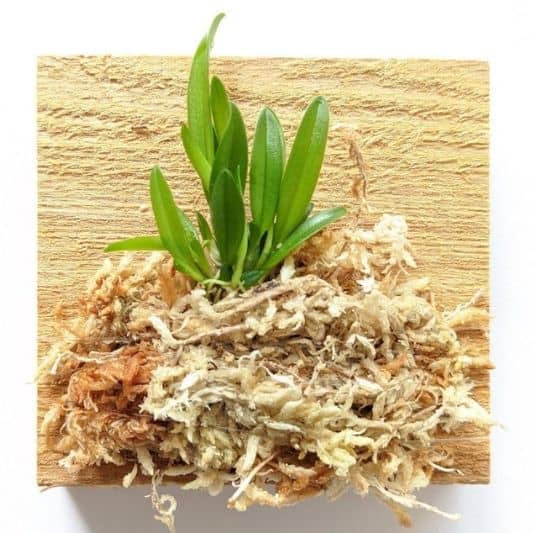 Teresa's Plants offers a range of plant-based crafts products from wedding decor to wreaths and such (perfect for terrarium wedding centerpieces), but where it really shines for terrarium life is in its live moss selection.
With over 50 different moss and lichen products there's bound to be something for your terrarium.
If in doubt, you could try the Moss Samples Small Snack Pack or Mood Moss and Fern Moss Sandwich Bag.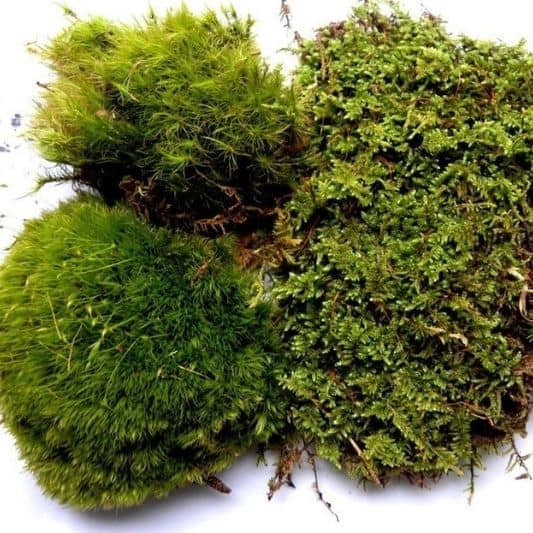 Don't let the name fool you; Southern Oak Aquatics sells over 50 terrestrial plants and has a lovely range of Peperomia and Begonia, African Violets, and more.
That being said, this stunning Alocasia maharani "Grey Dragon" immediately captured my attention. This relatively new species is one of the Jewel Orchids, so you can expect it to stay compact and happy in a terrarium.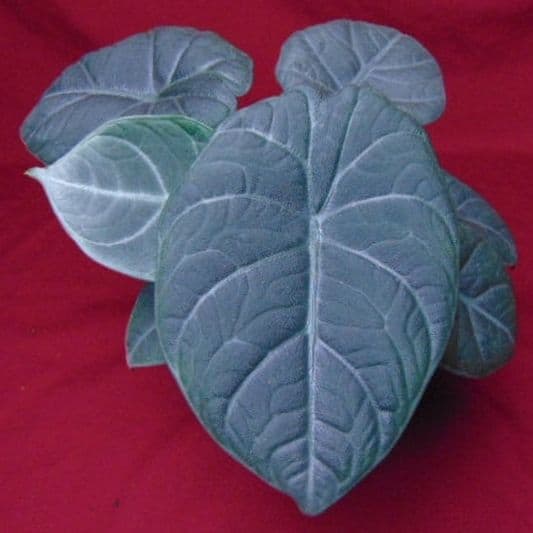 Thachly Designs have a small range, but they're almost all variety packs of fantastic terrarium plants.
Honestly, I had real trouble picking whether I'd rather have the Selaginella Variety Pack or the Fern Variety Pack.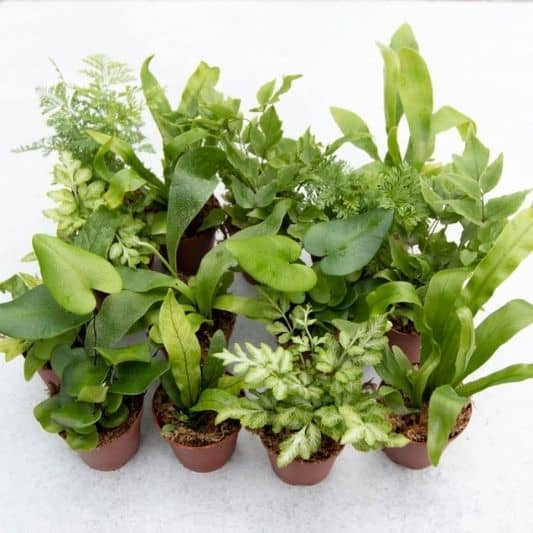 There's a great range of over 100 houseplants on offer here, many of which are a good fit for terrariums.
Particularly good for Aglaonema and Pilea, but it's this Hurricane Bird's Nest Fern (which is new to me) that I 100% want.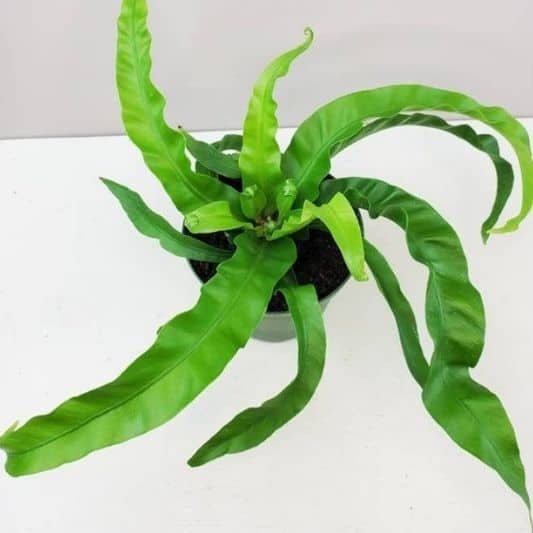 This store offers a lot of options for vivarium and aquatic tanks (as I'm sure you guessed from the name) but it also offers a good variety of mosses for terrariums.
Whilst the hats for lizards are very charming indeed, it's the Pixie Cup Lichens that I'd want.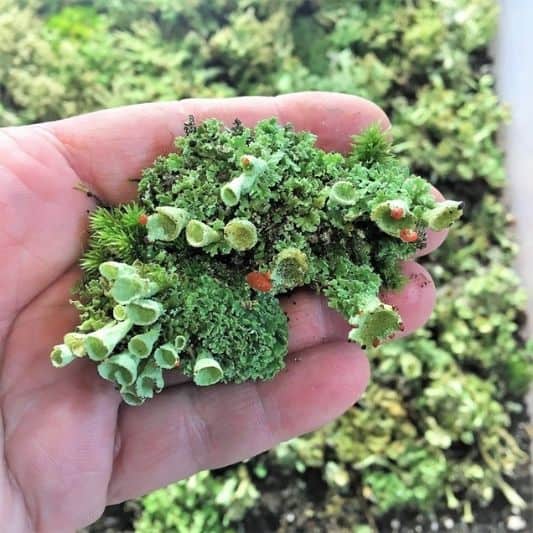 Last but no means least, is a very different proposition by Artisan Natura.
This fantastic shops offers a wide variety of preserved moss.
Whether you're building a completely faux terrarium or just want to make your life a bit easier by removing one tricky plant out of the equation, this shop could be for you.
With various species (e.g. Mood Moss and Cushion Moss) in a range of colours, it looks even more alive than the live stuff!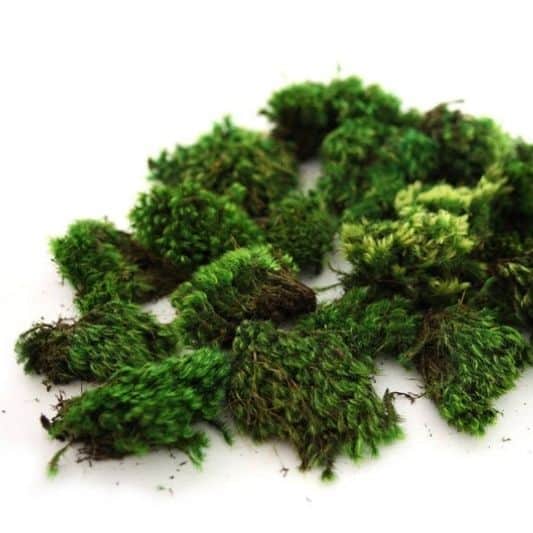 Over to You
Which of these sellers really catches your eye?
Or have I missed any important ones?
Let us know in the comments! Oh and see the following link if you're in need of any unique plant gifts.
After all, the houseplant boom is in full swing (I mean, check out these crazy houseplant statistics).