When you're low on ideas, gift shopping can be a total chore.
Ironically, it can be hard to think of something thoughtful.
But if you're buying for a green-thumbed friend, family member, significant other, or weird coworker, I have you covered.
Allow me to present you with the perfect terrarium-themed present picks.
Let me gift you the gift of terrarium gift ideas (last one, I promise).
Let's go.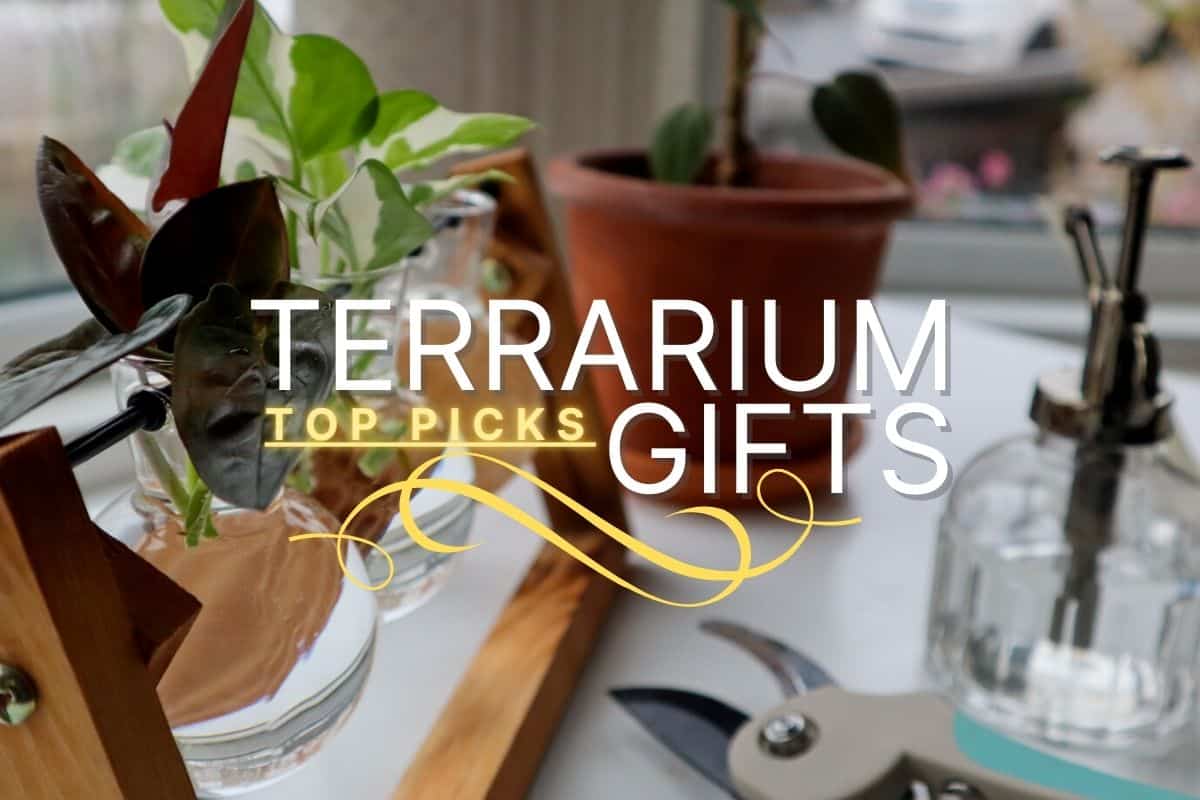 This page may contain affiliate links that allow us to make a small commission (at no further cost to yourself). 💚 Thank you for helping to support the tribe!
Top 12 Gifts for Terrarium Lovers
1. Terrarium Candle
There's no gift quite as well received as a candle, and there are a surprising amount of terrarium-themed ones available.
Ember and Ash Candle Co make some particularly dreamy and luxurious ones.
I don't tend to buy home fragrances online, but I felt like I could smell these through the screen.
With scents like "Baja Cactus Blossom" and "Emerald Agave," which consists of sea moss, melon, agave, passionflower, acai, aloe, coconut bark, teakwood, grass, and amber (drool), you can't go wrong.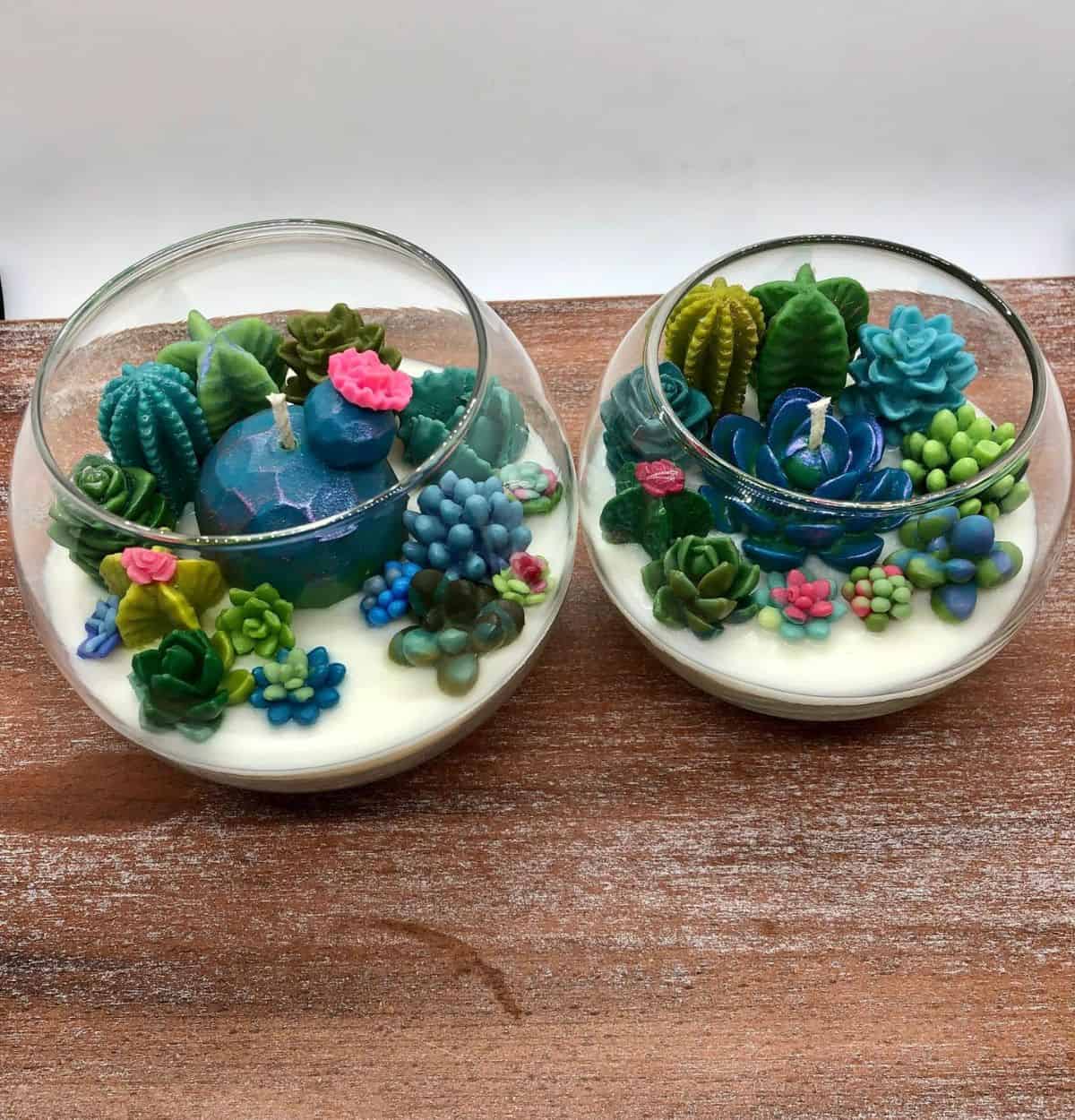 👉 Shop terrarium candles on Etsy.
2. Propagation Station
Terrarium builders are all on a neverending propagation journey.
Building a new terrarium = needing cuttings to go in.
Propagation stations help them with their efforts and look super cute on a shelf. Win-win.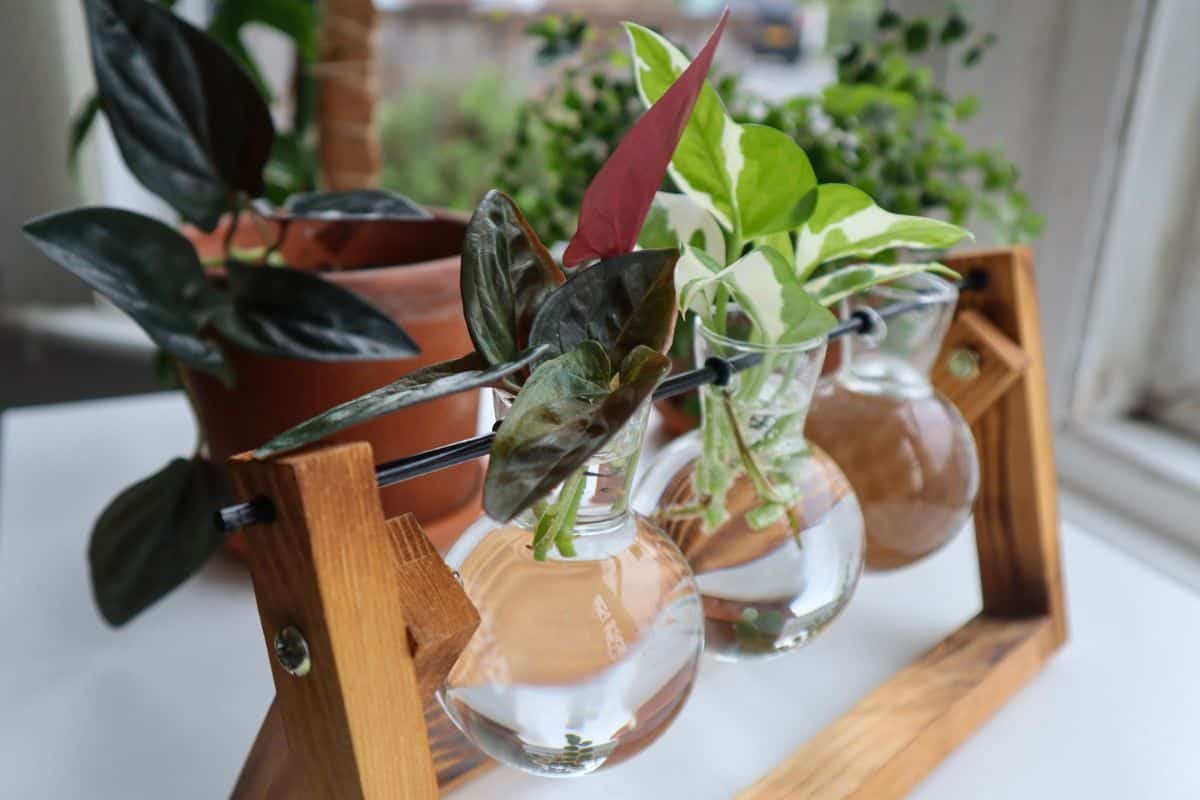 There are plenty of different styles: from macrame hangers to mounted shelves to concrete stands.
👉 Check out the propagation station options on Etsy.
3. Fancy Shmancy Glass Terrarium Container
If in doubt, you can't go wrong with glassware.
Even I (whose life revolves around bloody terrariums) have never treated myself to a swanky container.
Usually, I grab a cheap piece from T J Maxx and get an acrylic lid cut to size. There's absolutely nothing wrong with that, but oh, what an indulgence a purpose-built glass piece would be!
Leadhead Glass and H Potter produce extra extra special pieces.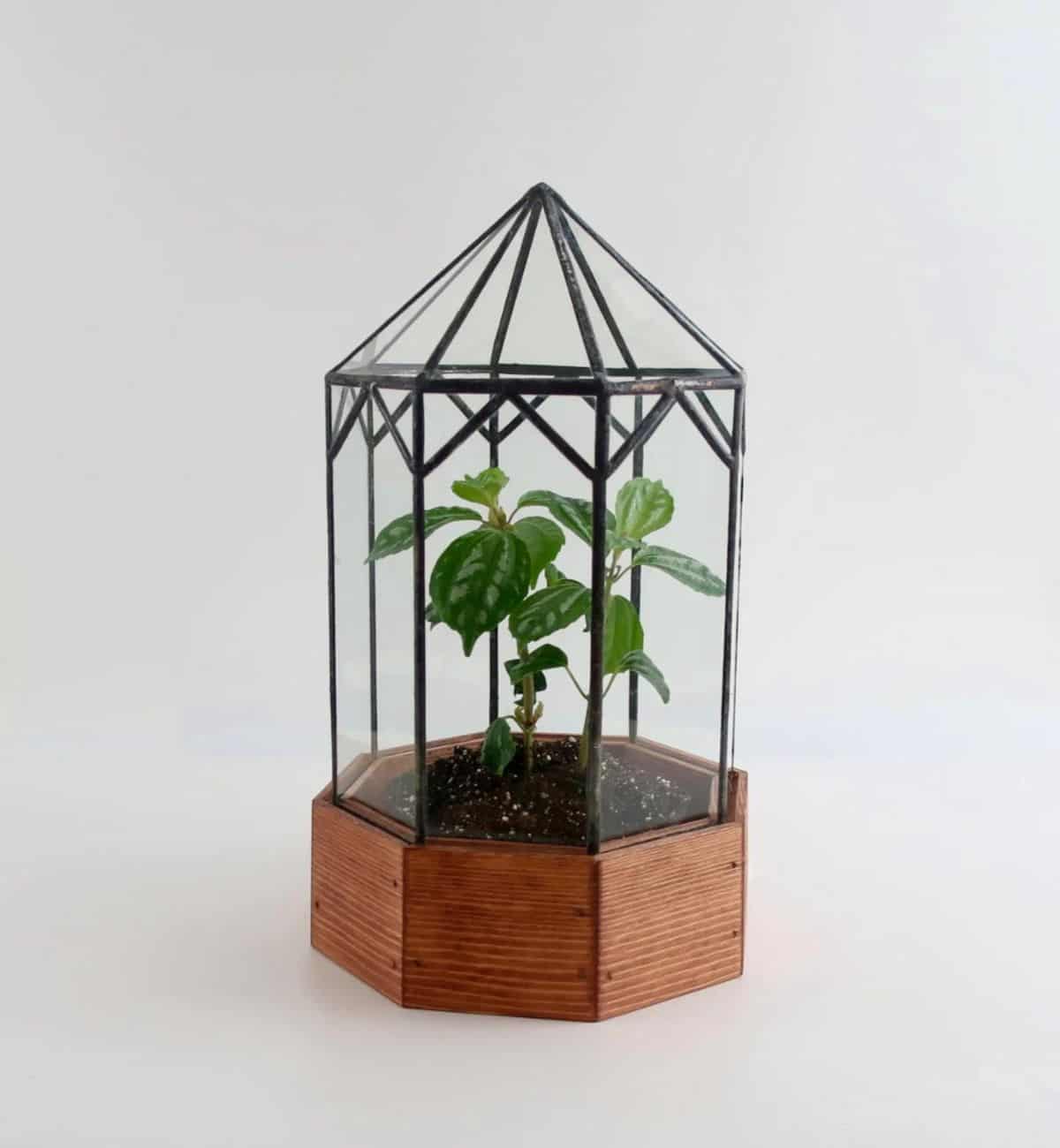 And NCYP Garden does some lovely more budget-friendly options.
4. Terrarium Accessories
Nothing says "extra" quite like terrarium accessories.
And there's plenty to choose from:
How about a terrarium sticker to snazz up a laptop or notebook?
A terrarium keyring is an awesome way to make them smile every time they leave the house.
Or, my personal favorite, a terrarium tote so they can show their hobby off to the world.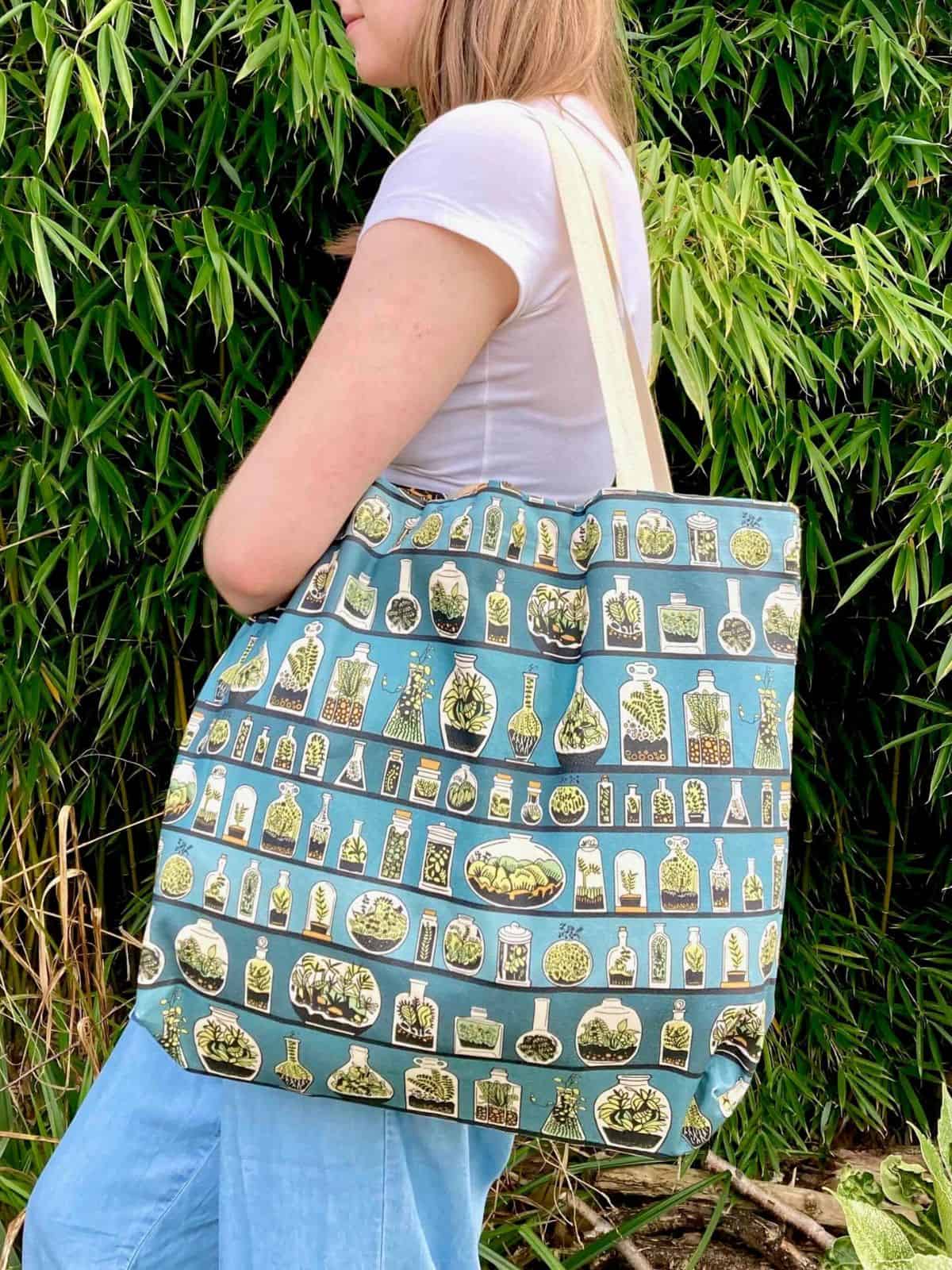 5. Terrarium Jewelry
Terrarium jewelry is a fabulous subsection of accessories…
There's something for every style – everything from cartoon-style polymer clay terrarium earrings to dainty resin necklace pieces encapsulating dried botanicals.
Not to mention literal mini moss terrariums!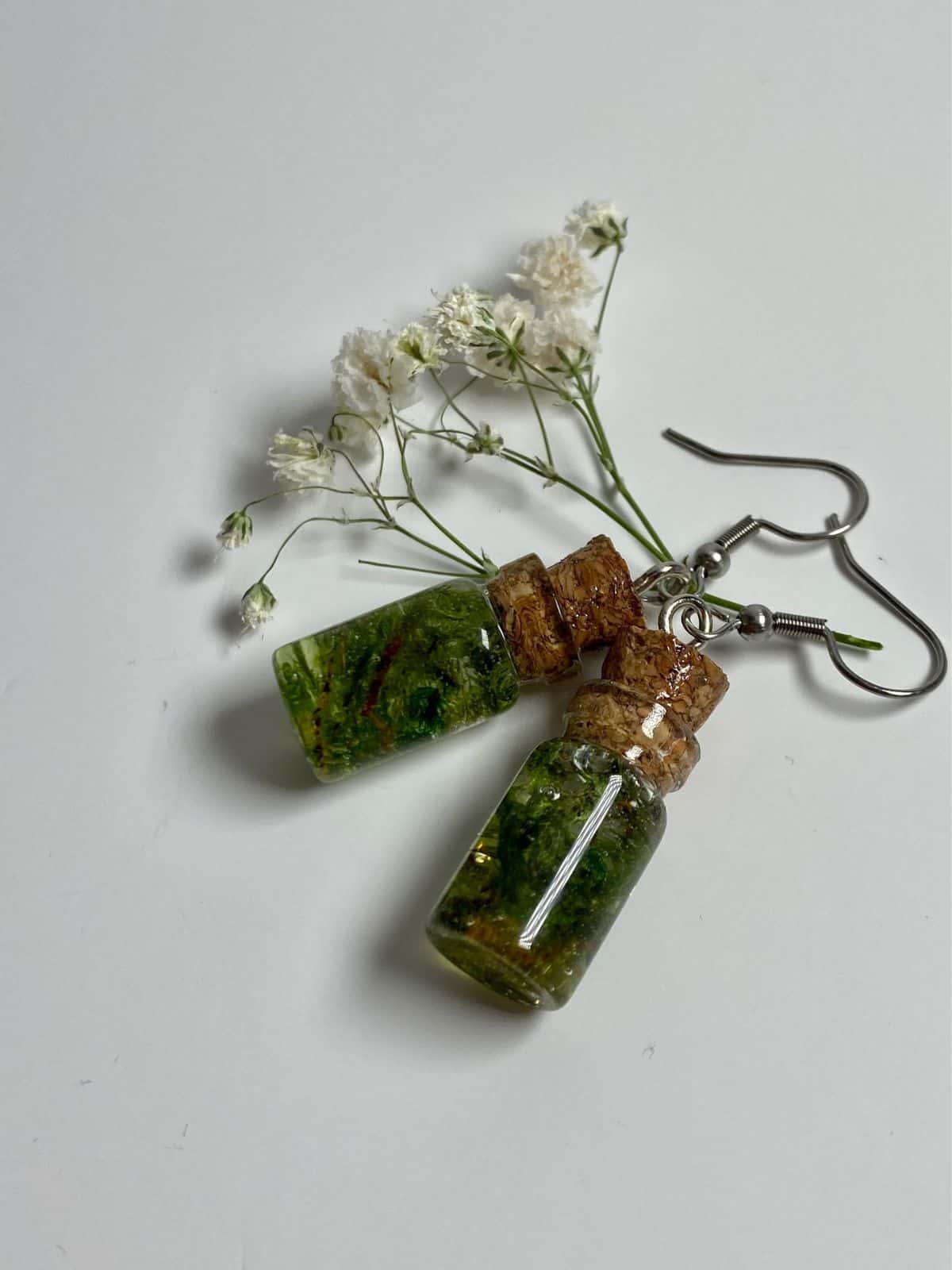 👉 Shop terrarium jewelry on Etsy.
6. Plant (Terrarium) Stand
What's the only challenge with having tonnes of terrariums? Running out of good spaces to keep them!
Enter plant stands – the harmonious blend of function and beauty.
A gift that's equal parts practical and gorgeous is always a safe bet.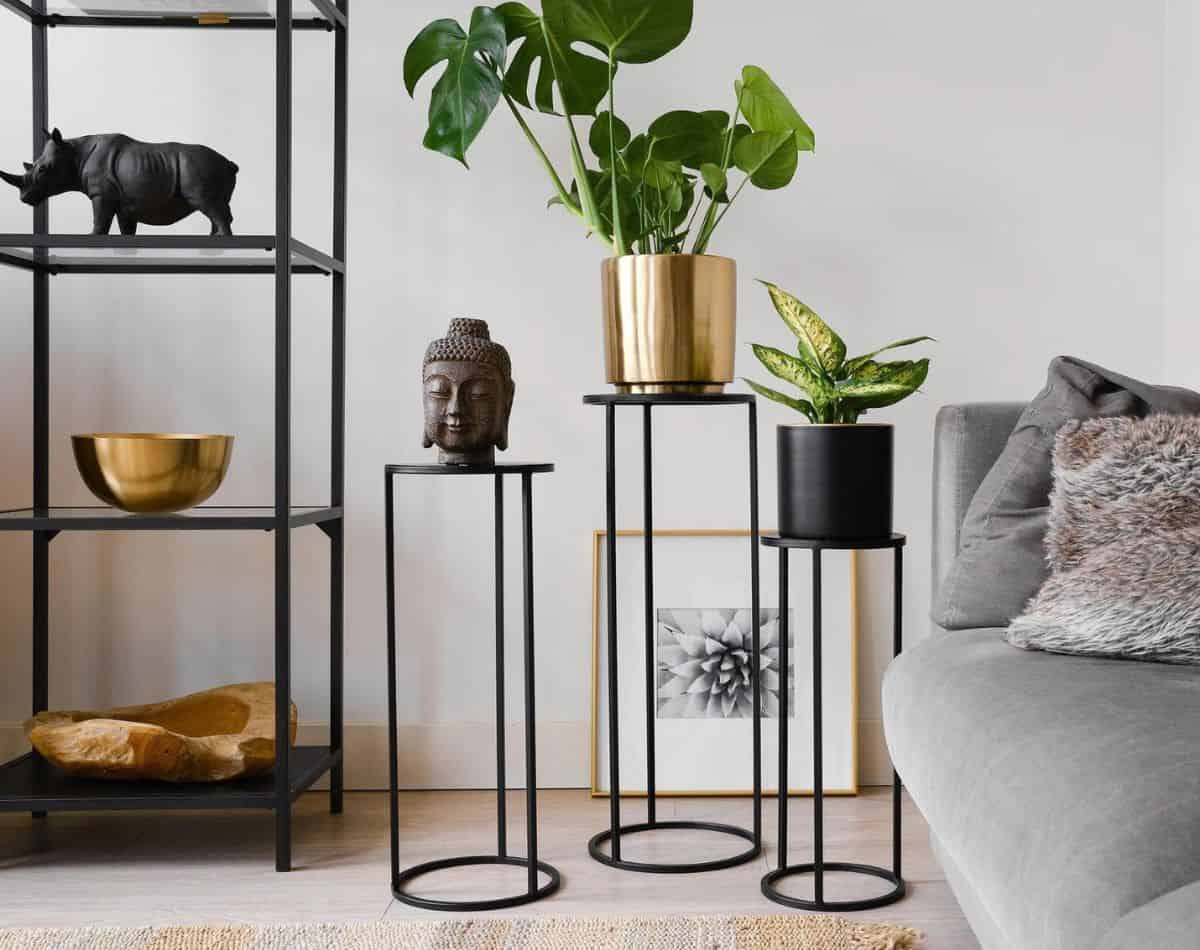 7. Terrarium Embroidery Kit
Okay, so this one is a little out of the box, but hear me out.
Most terrarium people are thrifty DIY'ers; the two naturally go hand in hand.
And when I was researching for this post, I came across a tonne of adorable terrarium design pdf templates for embroidery.
Then I found a kit and thought, why the hell not!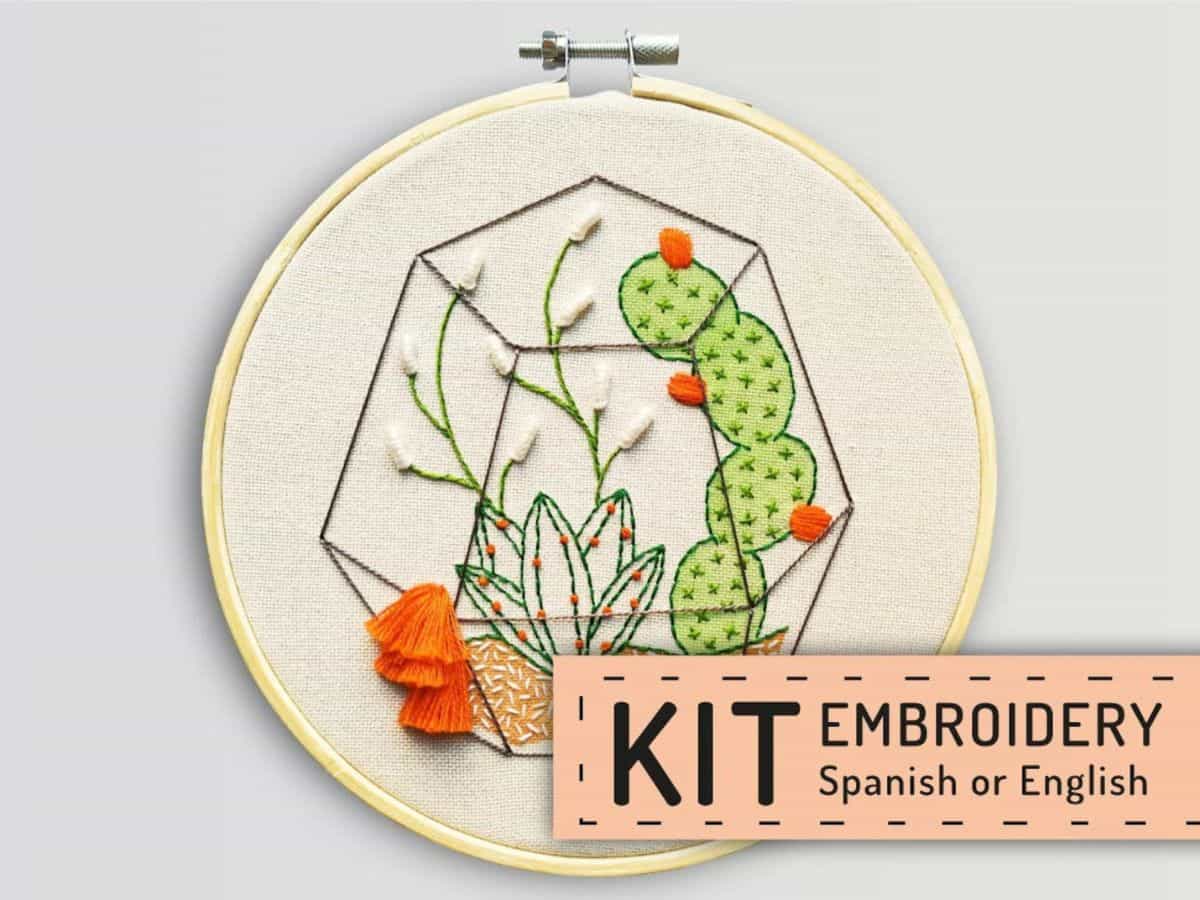 👉 Shop terrarium embroidery kits on Etsy.
(Be sure to check you're buying a full kit, not just a pdf template)
8. Preserved Terrarium
You'd expect to see an actual terrarium at some point on this list, right?
Well, there's one big problem – terrariums are notorious for not shipping well.
For this reason, it's pretty tricky to find an artist who sells them online (they'll typically need to be sourced locally). Still, notably, Doodle Bird Terrariums sells some fabulous diorama-like live mossariums.
If you're set on gifting a living terrarium, you can see my guide to planted terrariums for sale.
You can, however, find plenty of preserved pieces that look like the real deal – but minus the care.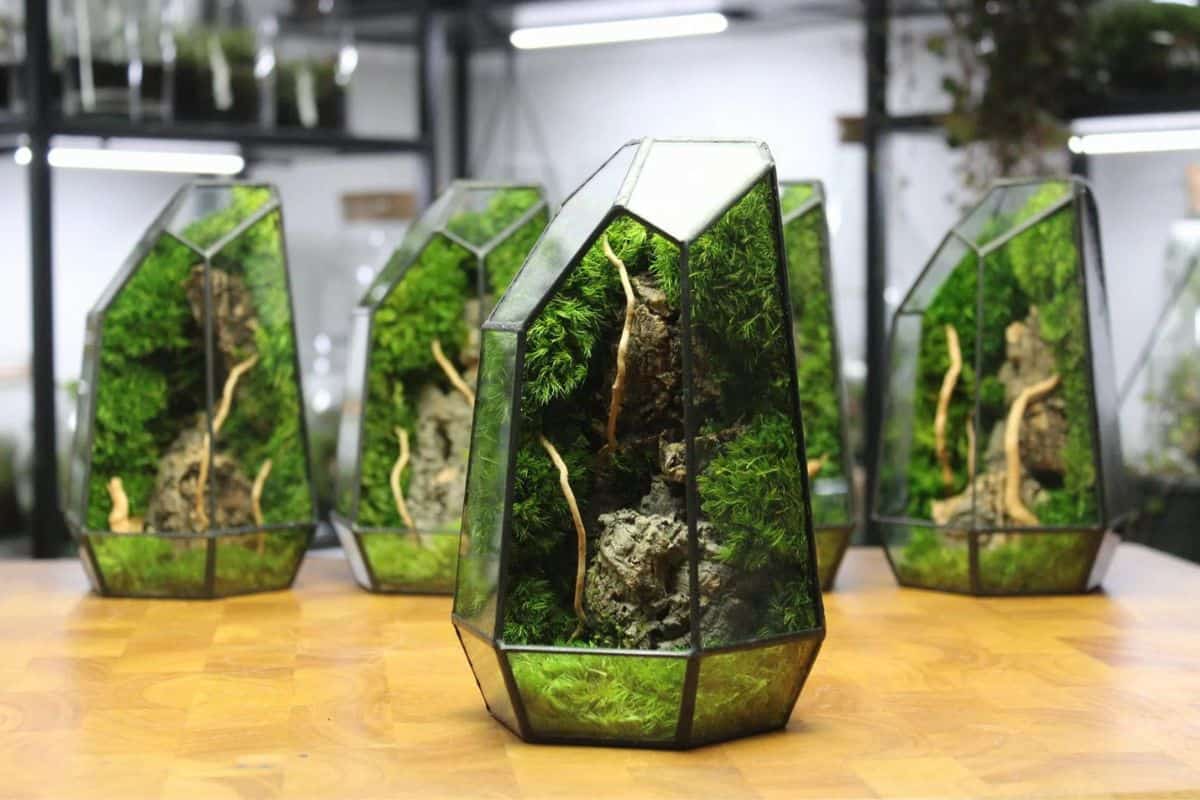 I recommend checking out Ome and Terra Living.
9. Terrarium Book
If the person you're buying for is both terrarium obsessed and a bookworm, there's one obvious direction to go in.
There are some great terrarium books out there.
From the informative to the gorgeous coffee-table hardback aesthetic.
👉 Shop terrarium books on Amazon.
Or, if you want a deeper look, head to our terrarium books article.
10. Terrarium Print/ Artwork
Everyone loves a thoughtful piece of art.
If your loved one has every shelf and surface covered in plants and terrariums, why not help them take their theme to the walls?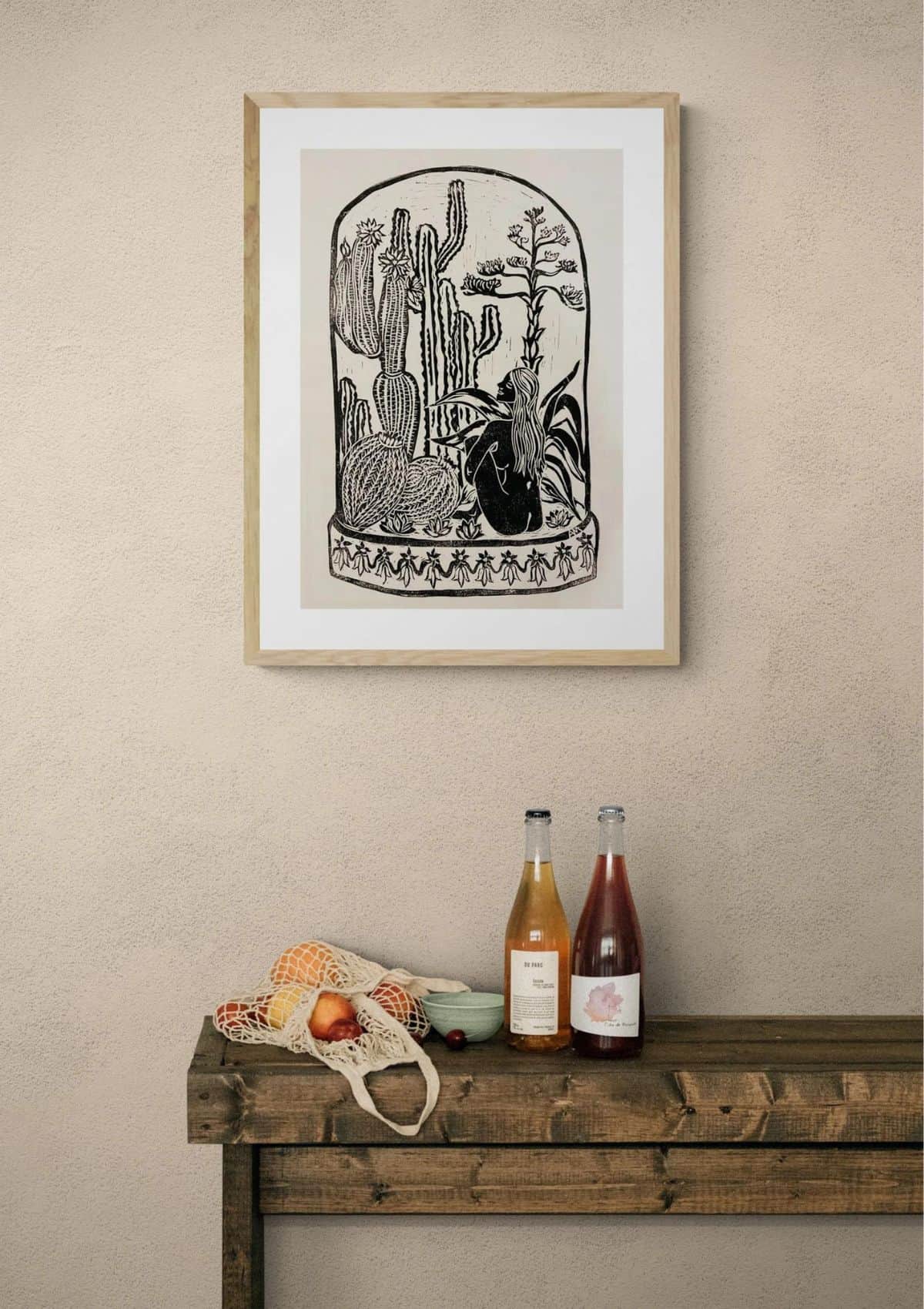 There are tonnes of artists making awesome stuff; I could do an entire post on the BEAUTIFUL terrarium art pieces.
In fact, I might. Watch this space…
👉 Shop the terrarium art options on Etsy.
11. DIY Terrarium Kit
If the person you're shopping for is relatively new to the hobby, why not get them a terrarium kit?
That way, you're gifting the whole terrarium experience.
You'd be surprised by how few good terrarium kits are available. Some are extortionate; some include incompatible plants.
But this kit by Beyond the Vine Terrariums is (in my expert opinion) absolutely great.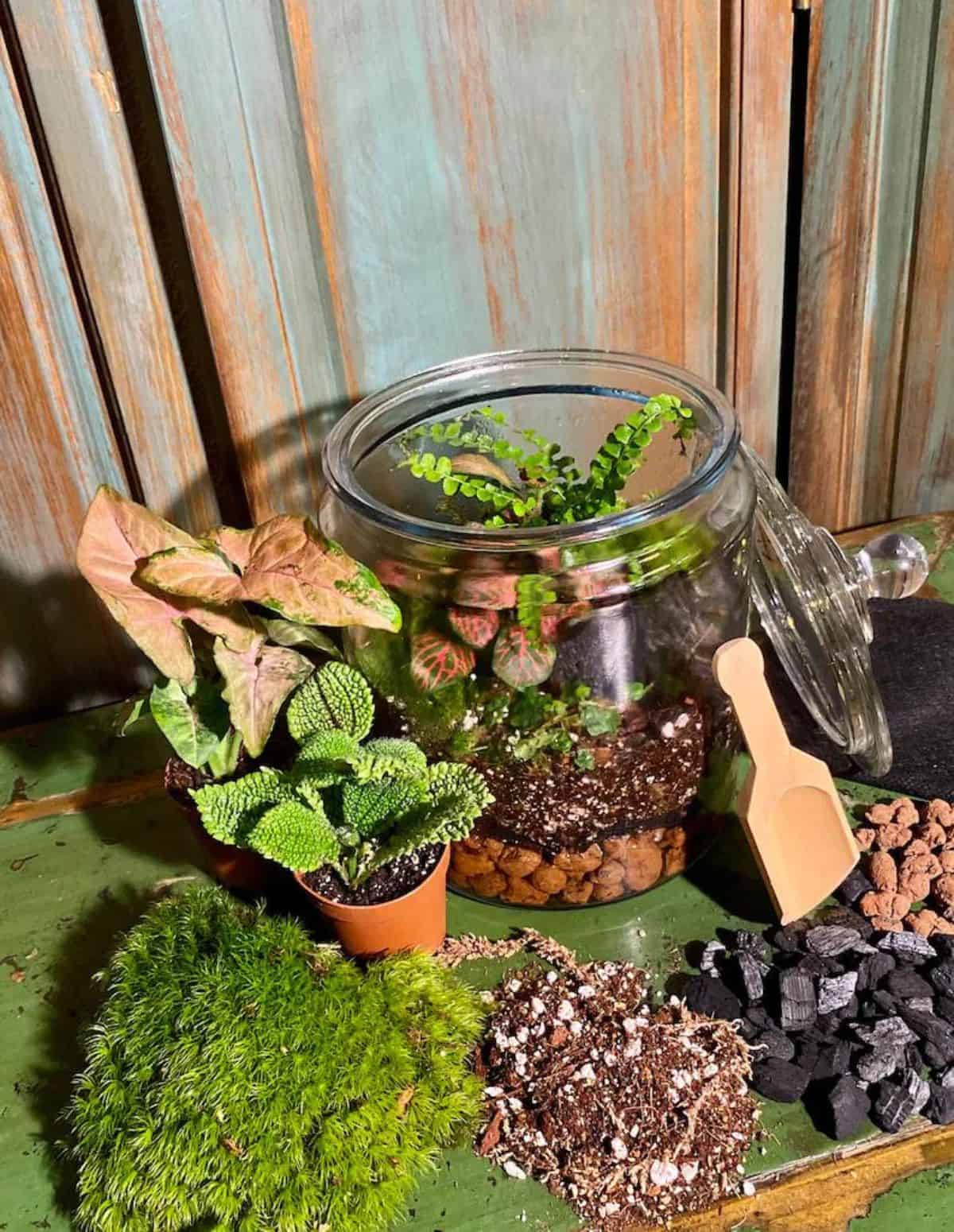 12. Live Moss
And last but certainly not least…
What better way to say "I love you" than with some gorgeous moss?
I'm deadly serious. We terrarium people love moss.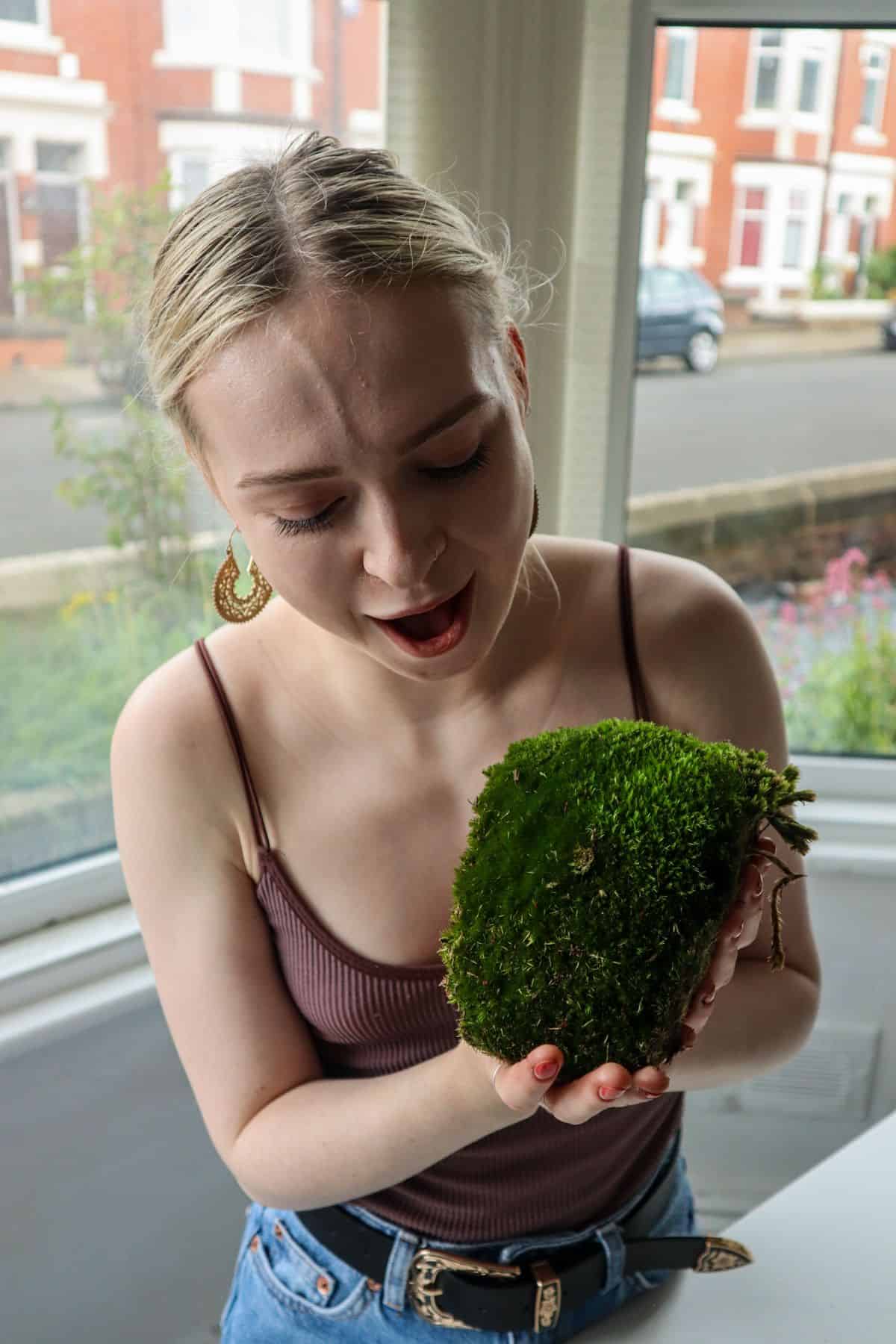 Live moss is by far the thing I buy the most. I'm always running out of it, and it never seems to go as far as I think.
Cushion/Pillow Moss and Mood Moss are always safe bets, or you could grab a mixed selection for some texture.
What Did You Go For?
What gift did you go for in the end? Was it something from this list or something else entirely?
Let me know in the comments if I missed a trick!
Or, check out our terrarium supplies guide if you need a practical gift?