Everyone knows moss walls are the ultimate way to bring an earthy, natural feel to your home.
And any keen DIY-er will also know that creating one yourself is an opportunity to unleash your creativity and have a bloody good time doing it.
Enter the humble moss wall kit: here to provide everything you need in one fabulously mossy package, saving you time, money, and hassle.
Today, I'll take you through the top 4 moss wall kits (in different categories, no less), so you can get your mitts on the perfect one for you.
Let's go – there's no time to moss around.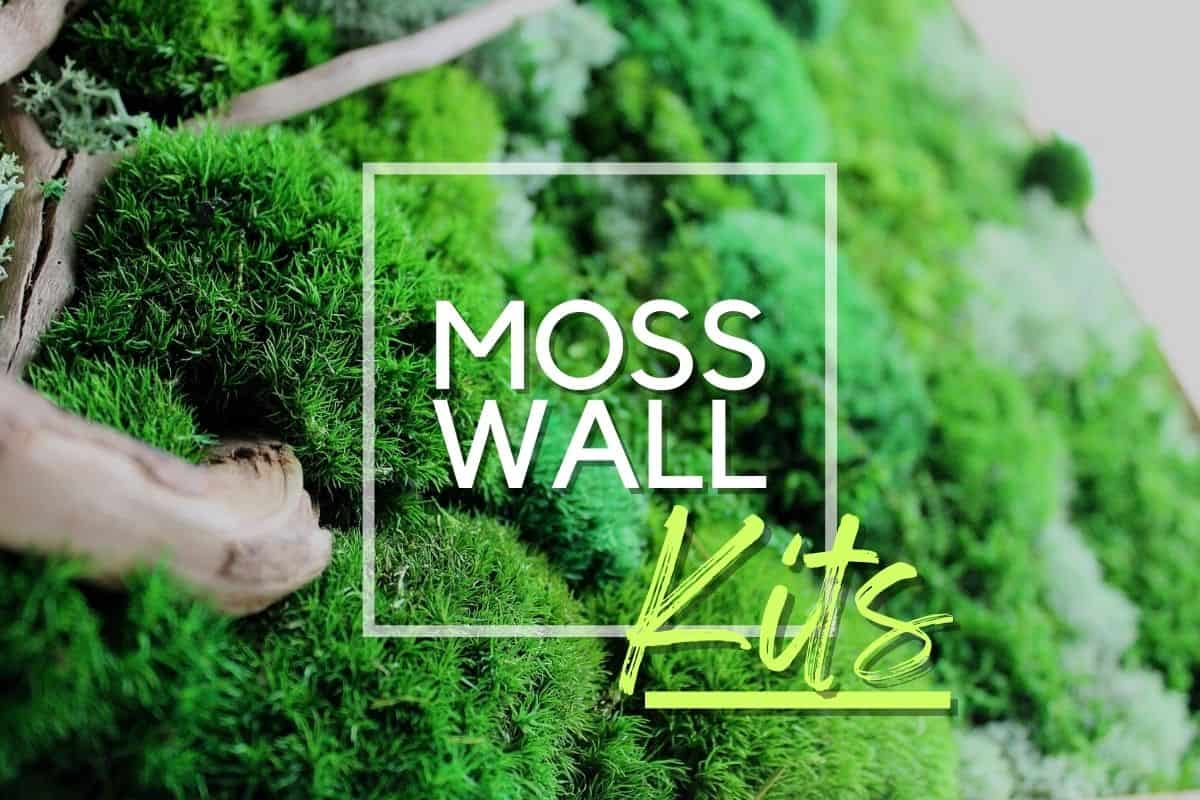 This page may contain affiliate links that allow us to make a small commission (at no further cost to yourself). 💚 Thank you for helping to support the tribe!
Preserved Moss Wall Kit: Top 4
Let me reveal the highly anticipated moss wall kit categories, *drumroll please*.
Best value, best large, best with flowers, and best minimalist.
And before we jump straight into the winners, I want to clarify exactly what kind of moss you'll see in these kit picks.
Hint: it isn't gonna be live moss, folks.
Preserved moss is the one true contender for projects like this.
I love live moss as much as the next person (if not much more), but because of its high humidity requirements, it would rapidly perish if exposed as it would be in a moss wall piece.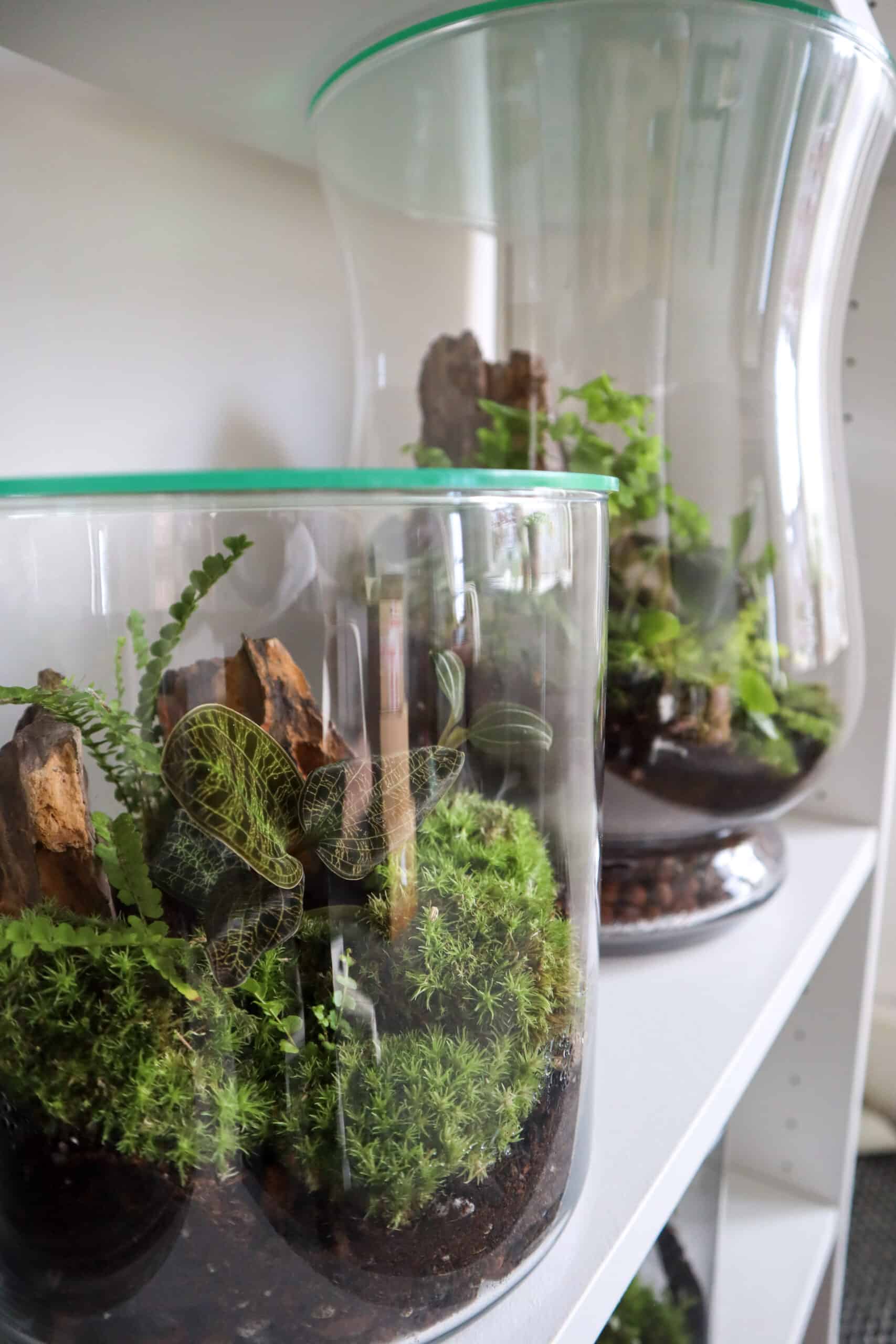 So now you know what you're working with,
Let's take a look.
1. Best Value Moss Wall Kit
These kits by NaturelyBox are an absolute steal. 
Starting at $30 for a 6×6 inch frame and going up to $50 for a 12×12 frame, you can't go wrong with this pricing.
And the designs you can create with this kit are stunning.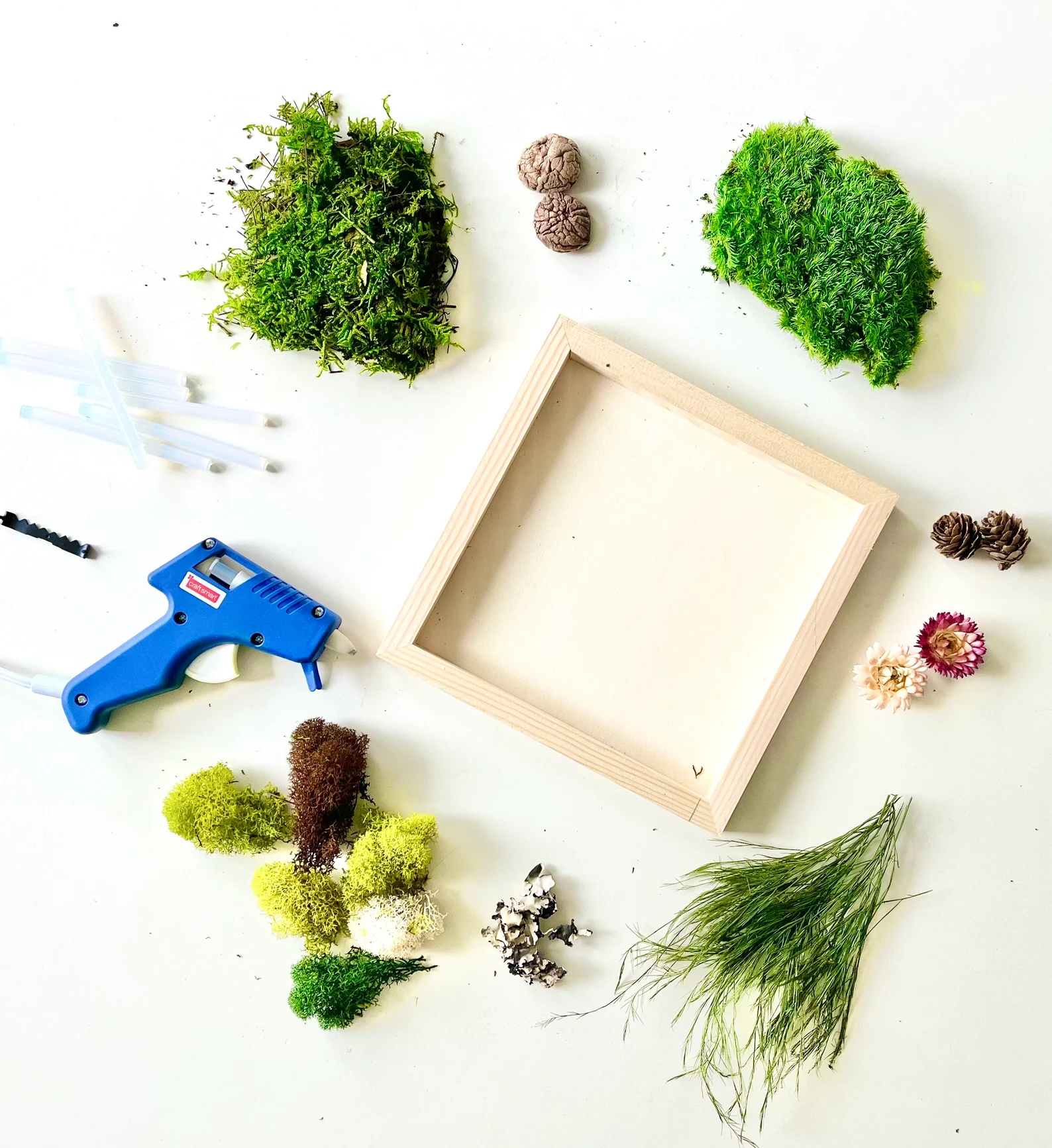 It's the perfect introduction to moss art.
You have everything you need: from the frame to the preserved mosses, lichens (and pretty extras), helpful instructions, and a hook so you can hang it proudly on your wall.
If you need a glue gun, add one to your order for $5. Easy-peasy.
NaturelyBox even offers a multi-panel kit where you can create three at once to create a more cohesive look.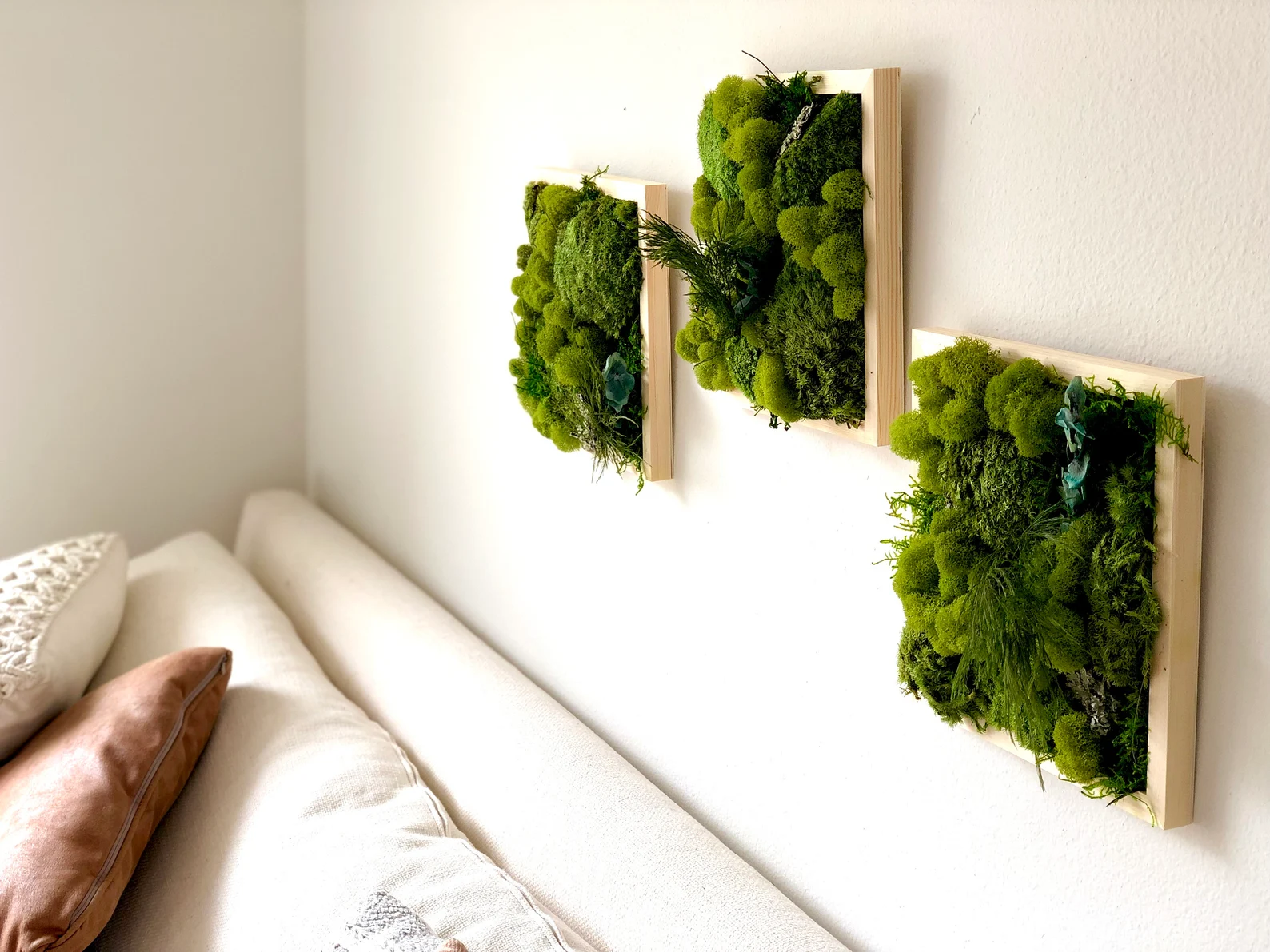 2. Best Large Moss Wall Kit
This circular moss wall kit by MossButik is fantastic for anyone wanting to make a big, bold statement.
And when I say big, I mean it!
It comes in several frame sizes, up to 39 inches in diameter, and the seller even offers custom sizing, so you could potentially go larger.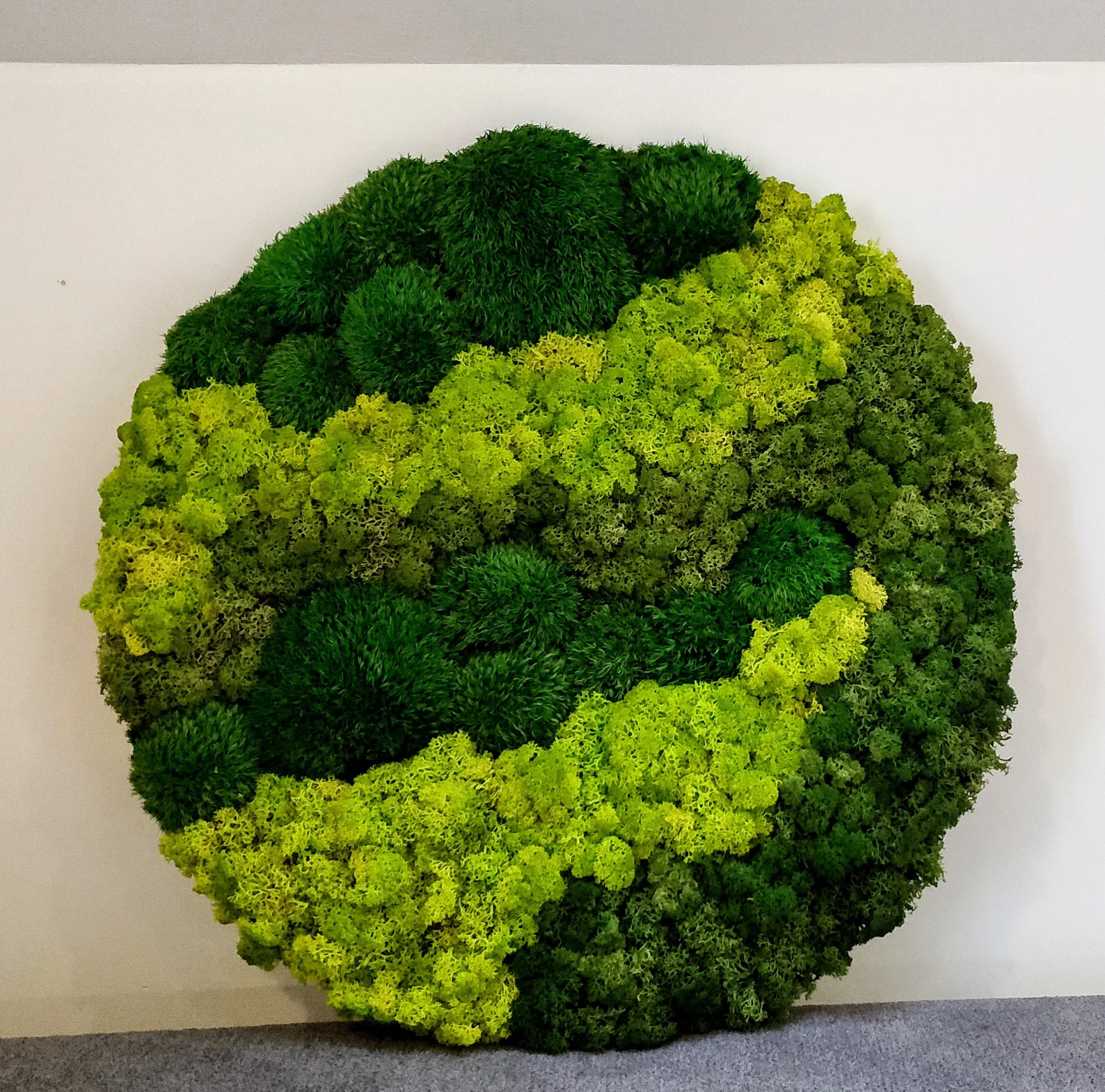 The circular frame is unique, too, though "frame" probably isn't the best way to describe it.
With this kit, the moss is meant to cover the whole board, so there's no actual frame around it, just a striking, seamless transition from the lush moss to the wall.
You get a lovely selection of different types and colors of preserved moss and lichen. The only thing to note is that it doesn't come with glue or a nail, but both are inexpensive and easy to source elsewhere.
Just be aware that they ship (for free) from Poland, so delivery to the US is expected to take 1-2 weeks.
3. Best Moss Wall Kit With Flowers
Behold the brightest summery moss wall kit you ever did see.
This fabulous kit by BoWinston is a little package of pure happiness. 
It's perfect for someone wanting to bring the "flower power" to their moss frame.
Surprisingly, it can be tricky to find good preserved flowers for crafts. The vast amount of preserved flower products available are pre-made arrangements, bouquets, or faux.
With this lovely kit, you skip the hassle and expense of sourcing them elsewhere.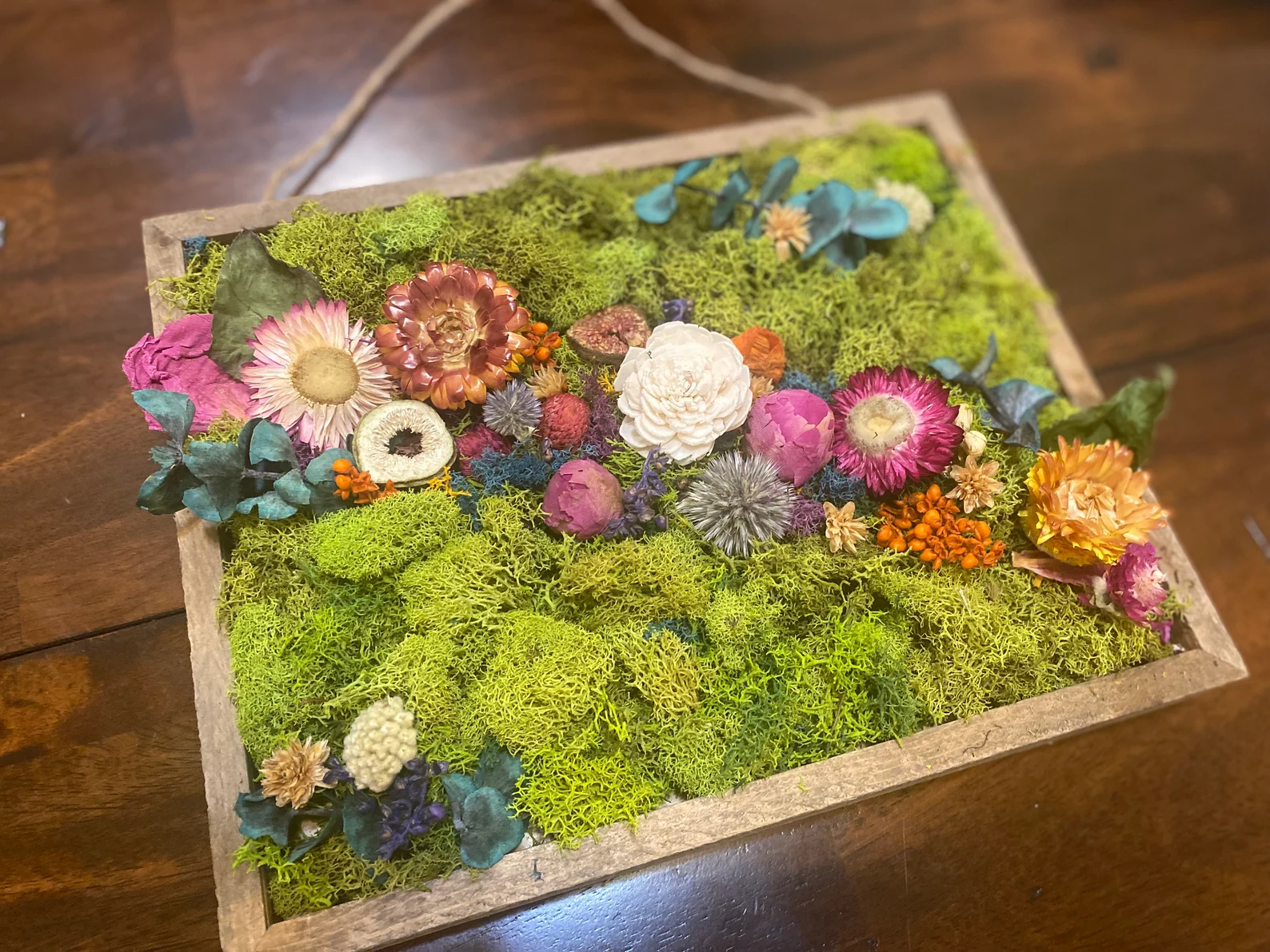 It comes with a few different options: the kit only, the kit and thistles, the kit and a glue gun, and the whole works – the kit, thistles, and glue gun.
4. Best Minimalist Moss Wall Kit
OutsideInPlantShop sells a clean and classy kit if you don't want bells and whistles. 
It's a lovely, reasonably priced option, starring a 13×13 inch square frame and fabulous dyed reindeer moss.
You can choose from three complementary colors: chartreuse, seafoam, and basil. Or, if you're feeling indecisive, go for a selection of all three!
How about trying a simple but stunning monochrome design or experimenting with a bold symbol, such as a meaningful number or initial?
To further personalize it to your space, you also get a choice of what color frame you get: oak, white, or honey.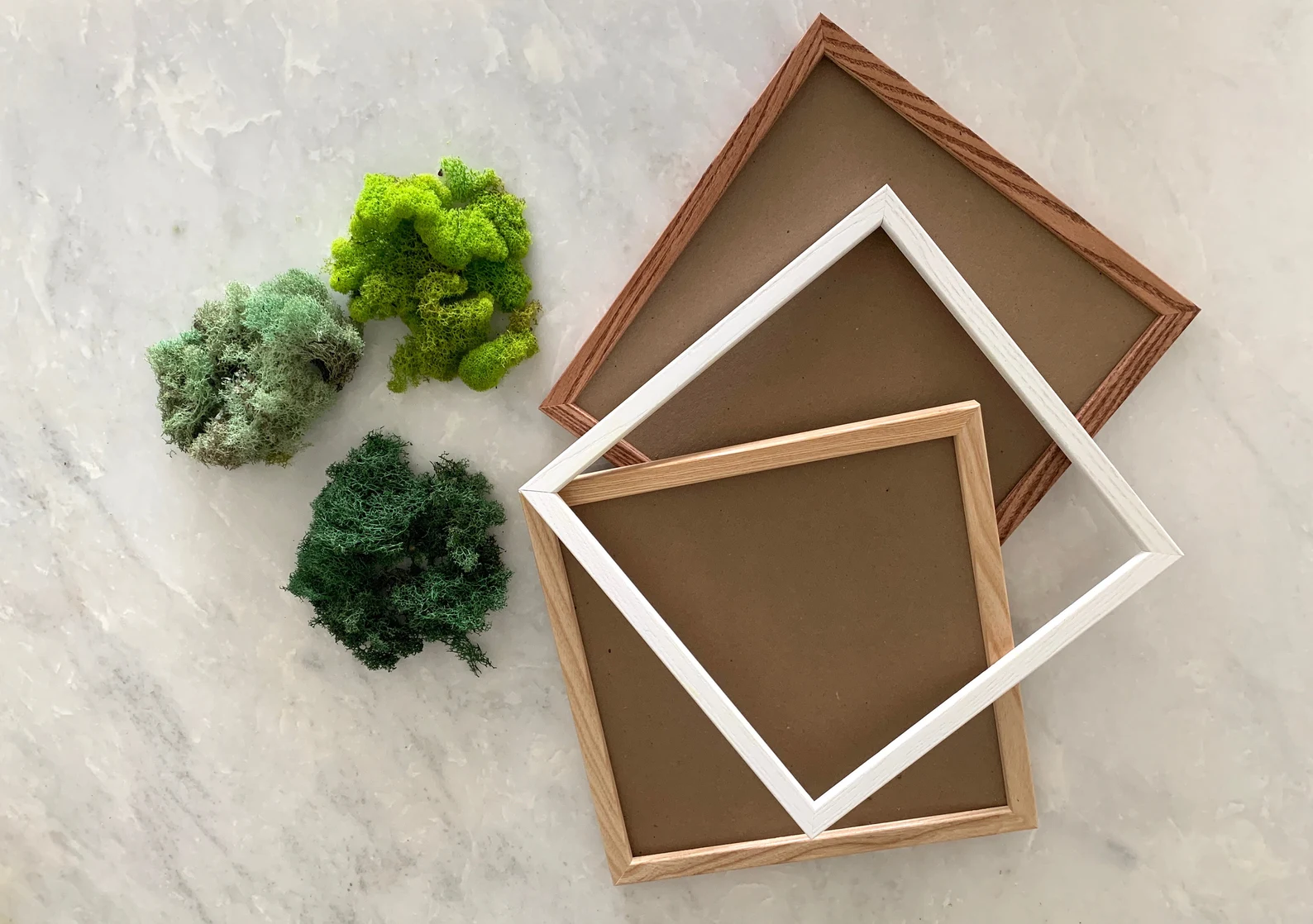 Just note that, similarly to the last large kit, you'll need glue and a nail to hang it.
Look at the Moss You've Made!
That's all I've got for you today! I hope you found what you're looking for.
If you've fallen far too deeply in love with moss and are hungry to move on to the next project, why not check out my moss bowl post next? Or take a look at our favorite moss terrarium kits.